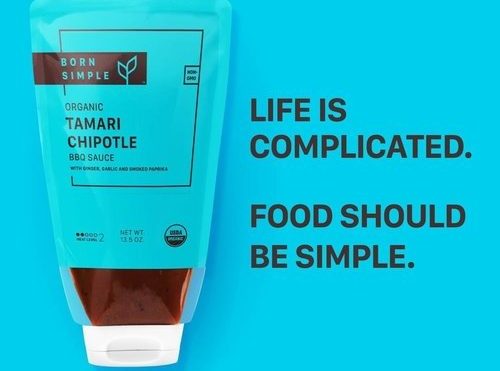 Japan-based sauces giant Mizkan Group has acquired US peer Born Simple for an undisclosed sum.
The deal, via US subsidiary Mizkan America (MA), expands the range of products the company markets in the country.
"This brand acquisition also expands MA's reach into the Millennial and Gen Z markets. Research shows that Millennial and Gen Z consumers prefer real, authentic brands with a clear, relatable story," it said. "Born Simple was founded to bring simple, hard-working, reliable solutions to meet consumers' food needs. This purpose really resonates with consumers."
Diego Palmieri, Mizkan America's president and chief operating officer, added: "As a leader in the US pasta sauce and vinegar categories, this acquisition takes us into adjacent categories. We also believe that Born Simple has great potential for expansion and future growth.
"Born Simple is the perfect complement to our family of leading food brands and will help drive Mizkan America's growth ambitions."
Mizkan America has 15 manufacturing facilities that serve the retail, foodservice, specialty Asian and food-ingredient trade channels. Its portfolio includes Italian pasta sauce brands Ragu and Bertolli.
Born Simple produces sauces, mustards and broths that are stocked by retailers including Whole Foods Market.
Rob Johnson, the company's founder and CEO, said: "We are excited to partner with Mizkan because its mission to combine delicious taste with healthy choices represents a set of values closely aligned to our own.
"We are curating a brand of USDA-Organic products that will give consumers simple, delicious and healthy options across the grocery store. Our partnership with Mizkan will allow us to scale our impact in an incredibly profound way."
In December, Mizkan sold its US chilli and spicy sauces business to Singapore's Olam International for US$108.5m.