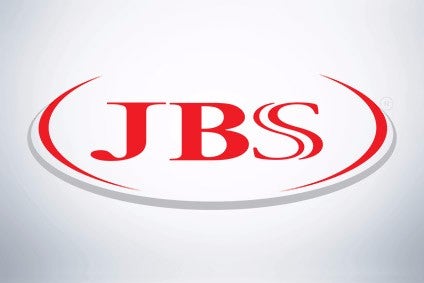 Brazilian meatpacking giant JBS is to sell its Five Rivers cattle feed lots in the US to affiliates of Pinnacle Asset Management for around US$200m.
Said to be the largest cattle feeding operation in the world, the assets sold encompass 11 feed yards across Arizona, Colorado, Idaho, Kansas, Oklahoma and Texas. Together they have a feeding capacity of 900,000 head of cattle.
As part of the deal Pinnacle – an investment firm specialising in commodities and natural resources – will sign a long-term contract to supply cattle to JBS' beef processing plants in the US, the Brazilian company said in a stock exchange filing.
The money from the divestment will be used to pay off JBS' debts.
Andre Nogueira, CEO of JBS' US arm, said: "The sale of the Five Rivers Cattle Feeding assets and farms is a strategic move that will allow JBS USA to more efficiently deploy working capital and focus on the company's core food and value-added products businesses."
JBS has been selling assets off for debt payment purposes after a tumultuous first half of 2017, which saw the company and its controlling shareholders embroiled in a corruption scandal.
In July it sold its Five Rivers Cattle Feeding feed lot operations in Canada for CAD50m (US$40.2m) and its beef operations in Argentina, Paraguay and Uruguay for around US$300m.
In September, JBS sold its UK meat and prepared food business Moy Park was sold to US poultry supplier Pilgrim's Pride Corporation – in which JBS owns a controlling stake – for around GBP1bn (US$1.38bn). JBS also sold its interest in Brazilian dairy group Vigor for around US$344.8m.
Group CEO José Batista Sobrinho said: "JBS has been strengthened by this divestment process and has increased liquidity. We were able to sell the assets for the value we expected, while cash generation has been very strong during the period."