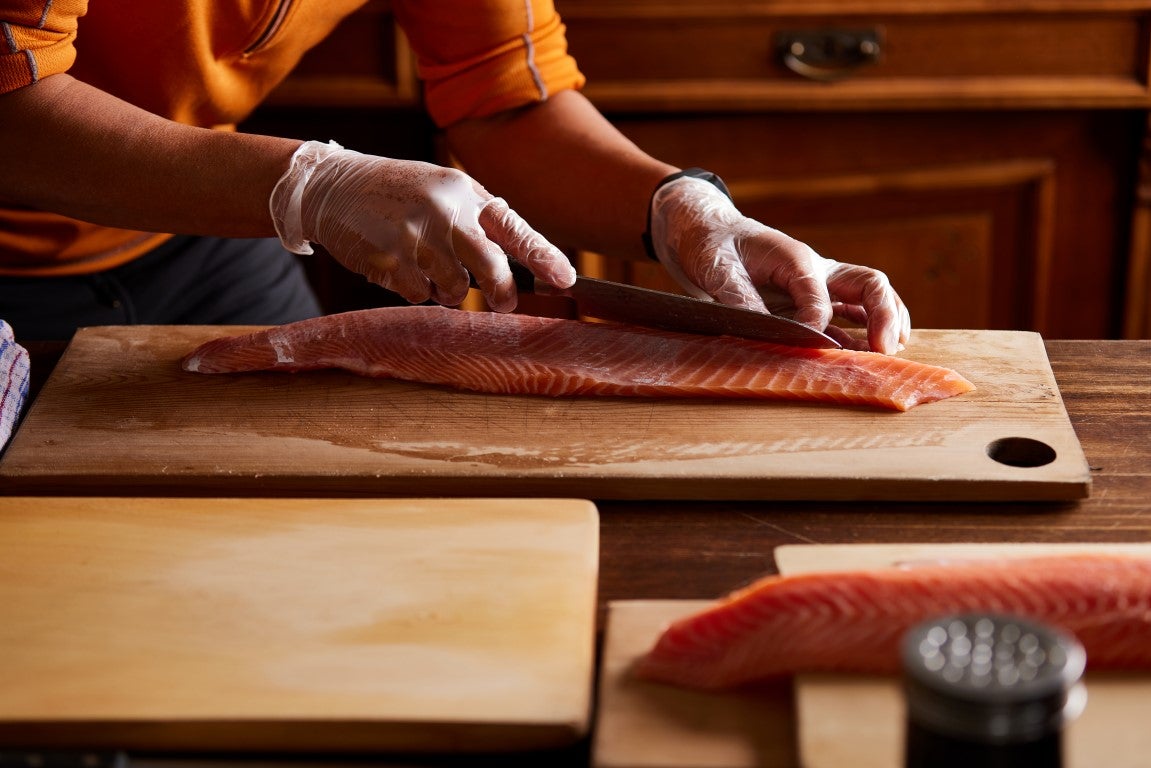 JBS takeover target Huon Aquaculture has revealed the meat giant's bid for the Australian seafood group is "materially higher" than an offer made some months ago by Tattarang Agrifood, one of its largest shareholders.
In a letter to investors posted on the Australian Securities Exchange today (23 August), Neil Kearney, Huon Aquaculture's chairman, said Tattarang – the private vehicle of local billionaire Andrew Forrest – had already tabled its own bid for the business earlier this year.
In recent weeks, Tattarang Agrifood has built an 18.51% holding in Huon Aquaculture, moving to buy more shares in the business after JBS announced its bid to buy the company at the start of August.
Huon Aquaculture's directors, including the company's founders and major shareholders, Frances and Peter Bender, support JBS' offer and plan to vote their combined 53% stake in the business in favour of the transaction.
However, Forrest has written to JBS and Huon Aquaculture to call for improved environmental and animal-welfare standards. The investor wants JBS and Huon Aquaculture to commit to better standards in environmental and animal husbandry practices – including in the Brazil-based behemoth's meat-processing operations.
JBS has issued statements defending its standards and said it would "apply its uncompromising commitment to animal welfare and sustainability at Huon to build on the legacy of the Bender family in Tasmania".
On Friday (20 August), The Sydney Morning Herald reported Forrest had urged Australia's Foreign Investment Review Board – which rules on overseas takeovers of local assets – to look closely at JBS's planned deal.
Kearney said today JBS's proposed offer is "the culmination of a rigorous strategic review process" set up by Huon Aquaculture. The company, Kearney wrote, is "focused on providing our shareholders, particularly retail shareholders, with the opportunity to secure proper value for all their Huon shares".
He added: "We will not be distracted by external noise that does not provide Huon shareholders with that opportunity."
JBS has put forward two offers for Huon Aquaculture, both worth AUD3.85 a share. One is via a scheme of arrangement, with the second, made last week, an off-market bid, with a minimum acceptance condition of 50.1%.
The Brazil-based meat giant's scheme of arrangement bid had already secured the backing of Huon Aquaculture investors representing 53% of its shares. However, the scheme of arrangement requires 75% of shares to approve the bid.
If a deal goes through, it would represent JBS's entry into the fish sector. Huon Aquaculture, based in Hobart, Tasmania, and listed on the Australian stock market, is the country's second-largest salmon farmer, producing around 35,000 tons of fish and having a 40% market share. Some 15% of its produce is exported.
The company has 13 production sites and three product processing facilities. It posted a loss of AUD95m in the six months ended December, citing lower global demand for salmon amid the Covid-19 pandemic.
JBS already operates in Tasmania with a beef processing unit in Longford. The company is one of the largest meat processors in Australia. In April, it bought pork business Rivalea.
Meanwhile, Canada-based Cooke Aquaculture has confirmed it is eyeing Huon Aquaculture. The company has hired Australian investment banking firm Kidder Williams to "explore future opportunities regarding Tasmanian salmon farmer Huon", a spokesperson for Cooke Aquaculture said.
In a further statement, Cooke Aquaculture CEO Glenn Cooke added: "At Cooke, our aim is to grow responsibly, and we believe Tasmania is an attractive state to invest in the future and Huon Aquaculture holds tremendous promise as an established company to continue producing world-renowned salmon and build upon the region's talented fish farming workforce."
Cooke Aquaculture, which generates sales of around CAD2.4bn, has operations in North America, Latin America and Europe. It has a global workforce of 10,000 employees in ten countries.
Kearney said Huon Aquaculture would publish a report from an "independent expert" on the JBS offer in around four weeks.
"Any proposal that Huon receives from third parties before then would be considered on its merits from a shareholder value perspective," he added.