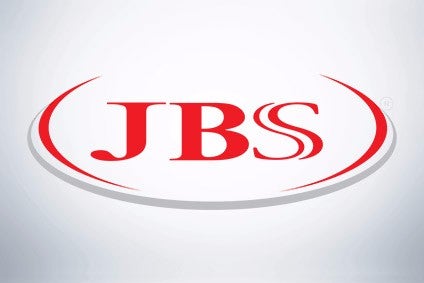 Brazil-based meat giant JBS today (31 May) confirmed that its controlling shareholder, J&F Participacoes, will pay a BRL10.3bn (US$3.1bn) fine under a "leniency agreement" arising out of a national corruption probe.
The announcement followed reports J&F had negotiated an arrangement with state prosecutors as part of a settlement deal under which the company agreed to "detail facts" about its role in the country's Carne Fraca or Weak Flesh scandal, which involved alleged payments by meat processing firms to inspectors to overlook unsanitary practices.
JBS said under the terms of the agreement with Brazil's Federal Prosecutor's Office, the fine will be payable "solely by J&F as it relates to JBS" following police investigations into the corruption claims.
"The company's management will keep the market informed about the developments of this agreement as they relate to JBS," the company said.
The announcement comes after former Procter & Gamble executive Tarek Farahat took over as chairman of JBS following the resignation of Joesley Batista in the wake of other corruption allegations that have engulfed Brazil's President, Michel Temer.
Batista is at the centre of an investigation into Temer after he allegedly secretly recorded a conversation in which the President appeared to give his endorsement for the payment of a bribe by JBS to the former speaker of the lower house of the Brazilian Congress, Eduardo Cunha, who was recently jailed after being found guilty of corruption, money laundering and tax evasion.
Temer has claimed has been "manipulated and adulterated with questionable purposes".