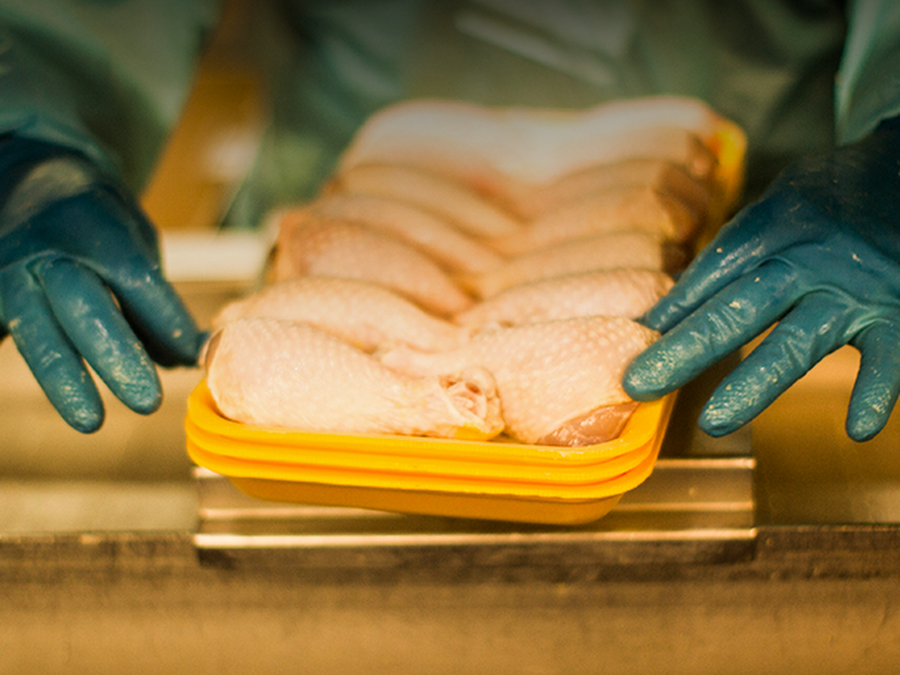 JBS has set up its own cleaning operation in the US after a supplier was fined for using child labour.
The Brazil-based meat said JBS Sanitation would provide in-house cleaning for its US arm and its Pilgrim's subsidiary.
JBS ended its contract with Packers Sanitation Services Inc last month after the supplier was fined $1.5m for using child labour.
A US Department of Labor investigation found PSSI, which provided sanitation services at JBS USA meat plants, illegally employed more than 100 children.
The meat producer will begin using JBS Sanitation at ten facilities, with plans to use the new unit at other sites if third-party service providers are unable to meet the company's standards and are unable to comply with an approved third-party auditor.
"In light of the troubling allegations that have occurred in the food sanitation sector, JBS USA has made the decision to create a company that can provide the highest levels of food safety and quality assurance, while also adopting the same high standards for compliance and employment verification that we adhere to in the hiring of our own JBS USA workforce," said Wesley Batista Filho, CEO of JBS USA.
To avoid further incidents, the company has set up a whistleblower hotline, where employees can report any suspicious activity regarding suspected underaged workers.
"The revelations about child labour among subcontractors in meatpacking plants are simply unacceptable, and it has been heartening to see JBS USA's willingness to proactively move to address this egregious situation," said Marc Perrone, the international president of trade union UFCW.
"We firmly believe that a strong union contract is the solution to the exploitation of any workers in the industry and are pleased to be partnering with JBS USA on in-house sanitation at a number of facilities across the country, which means sanitation workers will now receive the strong wages, benefits, and protections as other union members in those facilities. We look forward to continuing our work with JBS USA to ensure a safe food supply and safe working environment for our members."