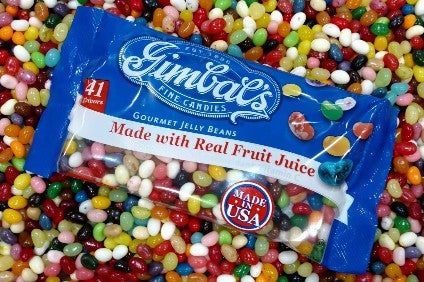 Jelly Belly Candy Co., the US-based confectionery supplier, has swooped to acquire a clutch of brands from a private-equity-owned peer in its domestic market.
In a deal announced before Christmas, Jelly Belly has bought brands including Gimbal's jelly beans and Scottie Dogs licorice from Gimbal Brothers .
The transaction came two years after Gimbal Brothers was bought by Highlander Partners as part of the US private-equity firm's formation of a confectionery holding company called Bettera Brands.
"We are grateful to the Gimbal Brothers team for their collaboration during the closing of this agreement," Lisa Rowland Brasher, the president and CEO of Jelly Belly, said. "We are both working hard to make this seamless for retailers, brokers and buyers."
just-food has contacted Highlander for comment on the deal between Gimbal Brothers and Jelly Belly.
The formation of Bettera Brands in the spring of 2017 saw Gimbal Brothers join another business acquired by Highlander Partners, Hillside Candy, in the Bettera Brands portfolio. The corporate moves saw Estle Kominowski, the COO of Gimbal Brothers, appointed CEO of Bettera Brands.
Jeff Hull, the president of Highlander Partners, took up the role of chairman at Bettera Brands. At the time, he said the formation of the holding company "will provide a launchpad for additional transactions".
Hull said: "This is just the beginning of our long-term vision. We have a robust pipeline of acquisition opportunities that will complement Bettera's offerings and enhance the company's position in the market. We will be looking for quality businesses with strong confection and snack brands, exceptional consumer loyalty, a history of innovation and defensible margins."