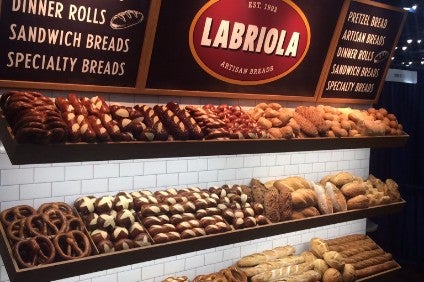 US-based J & J Snack Foods has acquired Chicago-based Labriola Baking Company for an undisclosed sum.
Labriola produces bread and soft pretzels for retail in-store bakery and foodservice outlets in the US.
Jerry Law, J&J's senior vice president, said: "The Labriola Baking Company was built upon high-quality, authentic products. We have been a long-time admirer of the company and we're eager to have Labriola join our J&J Snack Foods family of brands and bakeries.
"We look forward to marrying Labriola's quality product offerings with our current portfolio, thus providing additional opportunities for our customers and consumers."
J&J's brands include Superpretzel and Bavarian Bakery.
Labriola began in 1993 as a local delivery bakery in the Chicago suburbs.
In May, J&J announced it had taken on the distribution to US retail stores of the Auntie Anne's frozen pretzel range.
At the turn of the year, J&J struck a deal to buy local in-store bakery supplier Hill & Valley.