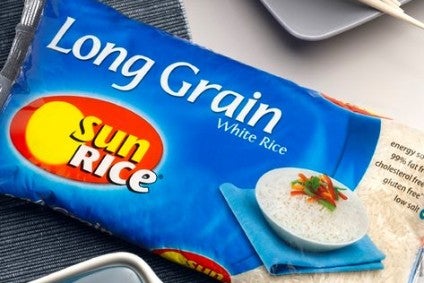 Australia's SunRice said scores of jobs are to be lost amid the "anticipated reduced size of the 2019 rice crop due to very low water availability and high water prices".
In an announcement to the National Stock Exchange of Australia, the company said changes will be required at its Riverina milling, packing and warehouse operation in New South Wales over the coming eight months. It said the potential job losses are likely to be under 100.
"The decision to reduce these operations through 2019 is necessary to ensure a competitive and sustainable business for our employees, growers, shareholders and communities," it said.
It is proposing operational changes and shift restructuring at its Deniliquin and Leeton Mills facilities which will be undertaken in a phased approach from 2 January. These activities will impact operational and support roles at Riverina.
SunRice said the 2019 crop size is expected to be the second-smallest on record since the start of the Millennium Drought in 2003.
It said: "Our full focus now is to work closely with our impacted people to minimise the number of job losses and explore all available options with our employees and unions to retain as many people as possible. These options will include re-locating staff, job sharing and temporary leave.
"We are hopeful this process will result in the loss of under 100 positions."
SunRice said it remains "firmly committed to our Riverina operations and to remaining one of the region's largest employers."
The company said a key pillar of its strategy going forward is to "accelerate the build-out of our global supply chains".
It suggested this will help to ensure the business is well positioned to meet growing demand from customers around the world and mitigate against fluctuations in crop sizes during times of drought."
Earlier this month the company announced it was making its first direct investment in Vietnam with the purchase of a processing mill.