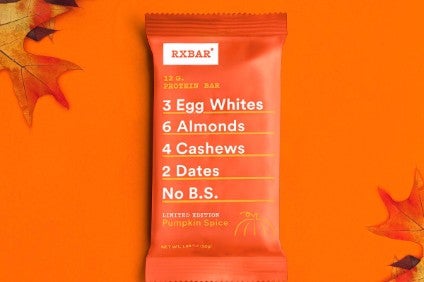 US cereal giant Kellogg plans to end the manufacturing and sales of its RXBar protein snack brand in the UK but will continue to market the product in the US and Canada.
Kellogg did not provide a reason for the "proposed" withdrawal of the better-for-you snack brand from the UK market, other than to say in a statement: "Kellogg is proposing to close its UK RXBar operation. We remain committed to the snacks category and to launching future on-trend snacks innovation in the UK."
The owner of the Bran Flakes and Coco Pops breakfast cereal lines brought RXBar to the UK in the autumn of 2018, with the bars stocked in Sainsbury's, Marks and Spencer and Whole Foods Market.
Kellogg acquired the brand in 2017 when it purchased the Chicago Bar Company for US$600m. That company changed its name last year to Insurgent Brands to reflect a move into the wider snacks category.