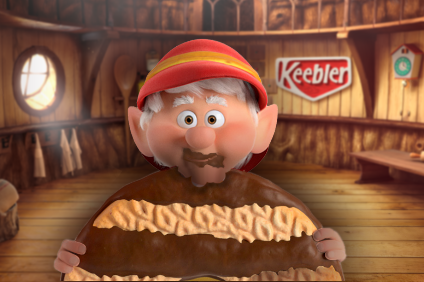 Kellogg is to close a distribution site in New York state as part of the US food giant's plans to change the way it distributes its snack products in the country.
The site, ten miles east of the city of Syracuse, is set to close in August, according to a filing issued by the New York state government. Some 255 staff work at the facility.
In February, Kellogg set out plans to stop using direct-store delivery to ship its products to customers. The company has decided to use a warehouse model already used by Pringles and the rest of its North American business.
At the time, Kellogg chairman and CEO John Bryant said: "We have to change the way we reach and communicate with consumers. Because our customers' and our own warehouse distribution systems have become more efficient and effective, we can now redeploy resources previously tied to DSD and direct them to the kinds of brand investments that drive greater demand with today's consumers – ultimately growing our business and our retailers' businesses."
Kellogg's net sales fell 3.8% in 2016. The company's comparable net sales, a metric excluding factors like restructuring, M&A and the difference in shipping days, were down 4%.
Stripping out the impact of foreign exchange and the business in Venezuela deconsolidated in the fourth quarter, sales were down 1.1%. Based on that metric, Kellogg expects its sales to fall 2% in 2017, which it said in February would "owe primarily to the volume and price impact of exiting from DSD distribution in US snacks."
Kellogg is set to announce the financial results for its first quarter of this year on Thursday (4 May).