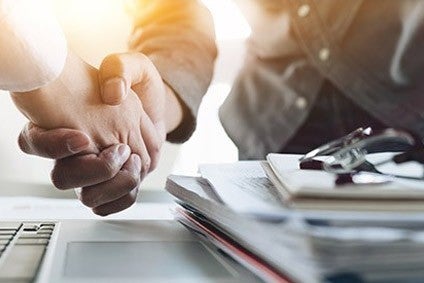 New Zealand's Keytone Dairy is set to acquire Omniblend, an Australia-based manufacturer of health and wellness milk powders and UHT dairy drinks for AUD22.6m (US$15.5m) as it seeks to solidify its foothold in China.
Sydney-listed Keytone said today (17 June) it has signed a binding agreement to acquire Omniblend, which also offers a contract manufacturing service, and will fund the transaction through a share offering.
The deal will comprise a share placement of as much as AUD8m to institutional and "sophisticated" investors and a share purchase plan of up to AUD10m, according to a statement from Canterbury-based Keytone. The deal is subject to shareholder approval at a meeting scheduled for the final two weeks of July.
Keytone requested a trading halt today on the Australian Securities Exchange while the deal was announced.
In the financial year ending on 30 June, Omniblend expects to post revenues of AUD29.7m and EBITDA of AUD2.24m.
With the deal, Keytone extends its presence in the Chinese market after signing an agreement in May with US retail giant Walmart to produce milk powder for export to the Asian country. Omniblend holds a China Certification and Accreditation Administration (CNCA) of the People's Republic of China export licence.
Keytone's chairman Peter James said: "The acquisition offers scale and diversification to Keytone's existing business, with a depth of product offering and manufacturing expertise and capability. The Omniblend customer base includes a range of highly-credible Australian and foreign contract manufacturing clients and the combined company will be substantially diversified, both in terms of its product mix, and in terms of its geographical markets and customer base."
Omniblend's contract manufacturing customers include Australia-listed infant-formula business Bellamy's Australia, another Australian food company in the shape of Freedom Foods Group and discount retailer Aldi.
Danny Rotman, Omniblend's managing director, and Arie Nudel, the firm's general manager of international and business development, will join Keytone's board. The company was founded in 2008 and employs 84 full-time workers at its four sites in Melbourne, Victoria.
Keytone's chief executive James Gong commented on the deal: "It offers a significant and complementary infrastructure platform for growth, whilst enhancing the ability of the collective business to maximise the offering to our customers, being proprietary brand customers as well as our private-label clients.
"The acquisition provides Keytone with an early-mover advantage in the health and wellness sector into China. We believe that the combination of Keytone's existing Asia and China sales channels, export-orientated brand and capital reserves, with Omniblend's scale, breadth of product range, highly automated manufacturing facilities and proven customer relationships, will produce substantial cross-sell synergies."
Once the transaction is completed, Keytone will pay Omniblend's shareholders a cash consideration of AUD8m and offer those same shareholders 23.3 million shares in the New Zealand company for 43 cents each. Keytone will also settle up to AUD4.6m in debt held by Omniblend.