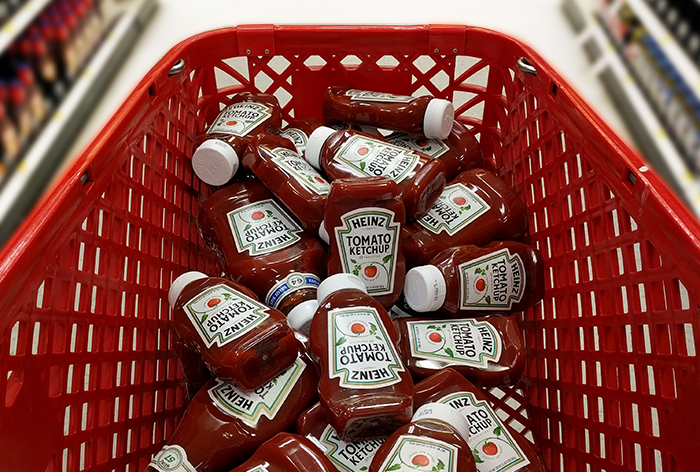 The US Securities and Exchange Commission has charged Kraft Heinz and two of the food major's former senior executives over false accounting.
Kraft Heinz and two ex-employees – former COO Eduardo Pelleissone and former chief procurement officer Klaus Hofmann – engaged in "improper expense management practices that spanned many years", Anita Bandy, associate director of the SEC's division of enforcement, said.
In a statement issued today (3 September), the SEC said Kraft Heinz "engaged in various types of accounting misconduct" between 2015 and 2018. The ketchup and soup giant booked unearned discounts from suppliers and maintained false supplier contracts, the SEC said, which "improperly reduced the company's cost of goods sold and allegedly achieved cost savings".
The moves led to the Oscar Mayer meats maker reporting "inflated adjusted EBITDA". In June 2019, after the SEC started its investigation, Kraft Heinz restated its financials, correcting $208m in improperly-recognised cost savings from a total of nearly 300 transactions.
When Kraft Heinz restated the figures, it said at the time the "misstatements were not quantitatively material" but added: "However, due to the qualitative nature of the matters identified in our internal investigation, including the number of years over which the misconduct occurred and the number of transactions, suppliers, and procurement employees involved, the company determined that it would be appropriate to correct the misstatements in our previously issued consolidated financial statements by restating such financial statements."
Four months earlier, Kraft Heinz reported a $12.6bn fourth-quarter loss and a $15.4bn writedown on certain assets – and, at the same time, revealed the SEC had issued a summons the previous October amid a probe related to purchasing and accounting practices.
In the SEC's complaint against Hofmann, it claims Kraft Heinz failed to put in place effective internal accounting controls for its procurement division. As a result, the SEC said, finance and gatekeeping staff repeatedly overlooked indications expenses were being improperly accounted for.
Pelleissone, meanwhile, was presented with numerous warning signs expenses were being managed through manipulated agreements with Kraft Heinz's suppliers, the SEC claims. However, the regulator says he pressured the company's procurement division to deliver unrealistic savings targets.
The SEC claims Hofmann approved improper supplier contracts despite numerous warning signs procurement staff were circumventing internal controls and certified the accuracy of the division's financial statements. As a member of Kraft Heinz's disclosure committee, Pelleissone then improperly approved the company's financial statements, the SEC says.
"Investors rely on public companies to be 100% truthful and accurate in their public statements, especially when it comes to their financials. When they fall short in this regard, we will hold them accountable," Gurbir Grewal, director of the SEC's division of enforcement, said.
Under the terms of an agreement with the SEC, Kraft Heinz will pay a penalty of US$62m, without admitting, nor denying, the regulator's findings.
Pelleissone is to pay disgorgement and prejudgment interest of just over $14,211 and a penalty of $300,000. Without admitting or denying the SEC's allegations, Hofmann is to pay a penalty of $100,000 and will be barred from serving as an officer or director of a public company for five years. The settlement with Hofmann is subject to court approval.
In a stock-exchange filing, Kraft Heinz noted its penalty and added: "The company fully cooperated with the SEC over the course of its investigation. The SEC's administrative order recognises the steps taken by the company to strengthen its internal control over financial reporting since the time periods covered by the investigation."