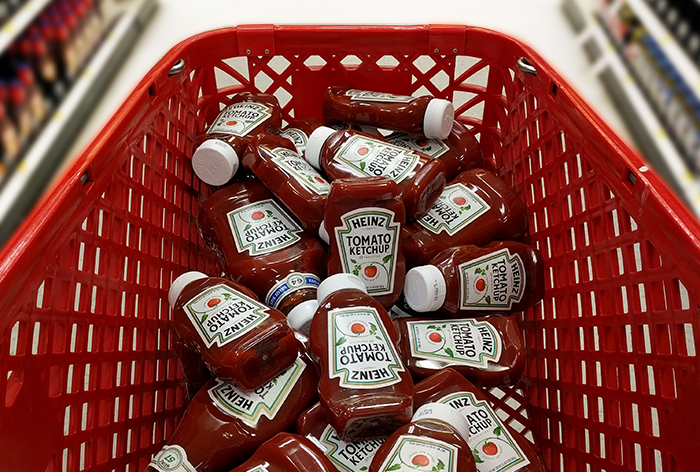 Kraft Heinz's US office-based staff will have to be fully vaccinated before they return to the office in January, unless they have medical or religious exemptions.
The Heinz ketchup owner follows companies including US meat giant Tyson Foods and Australian canned-foods supplier SPC in introducing some form of vaccine mandates.
Vaccinated Kraft Heinz office workers in the US will be able to return to the office next month on a voluntary basis. The company expects to have all its US office-based staff back in the office in January.
A spokesperson for Kraft Heinz said the prevalence of the Delta variant of Covid-19, as well as the approval last week by the US Food and Drug Administration of the Pfizer-BioNTech vaccine, had fed into the company's decision.
"The spread of the Delta variant, FDA approval of the Pfizer vaccine and the fact that our world headquarters is located on a shared building with 80 floors also has led to a decision requiring all office-based employees to be fully vaccinated prior to returning to the office in January 2022, unless they have obtained an appropriate health or religious accommodation," the spokesperson said. "We decided to take this step after listening to employees that a fully vaccinated workplace would increase their confidence in returning to the office."
Earlier this month, Tyson set out a policy for its US workforce to be fully vaccinated against Covid-19 by the start of November.
Staff based at office locations will have to have had the jabs by 1 October. The rest of Tyson's US employees have another month to get their vaccines "subject to ongoing discussions with locations represented by unions", the company said on 3 August.
Last week, it emerged Tyson is offering vaccinated staff working in its domestic chicken factories the chance to win cash prizes. A company spokesperson said on Friday "more than half" of Tyson's US employees had been fully vaccinated.
This month also saw Australian packaged fruit-and-veg products manufacturer SPC become the first company in the country to insist all of its employees are fully vaccinated against Covid-19.
The Kraft Heinz spokesperson said: "At this time, the decision to mandate vaccination applies only to our office population. Since the beginning of the pandemic, we have employed a number of safety strategies in our manufacturing plants based on the differences in location and footprint of our facilities.
"For months, we have been working hard to facilitate vaccine access to our front-line factory employees, including hosting on-site vaccination clinics at many of our plants and providing incentives such as a paid floating holiday for those who are vaccinated."