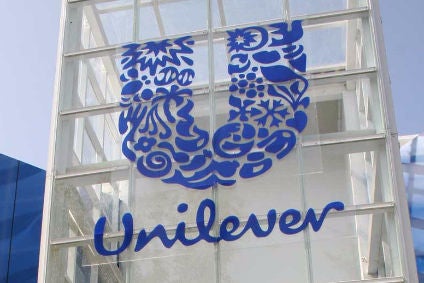 Kraft Heinz has indicated it is still working towards a merger with Unilever after revealing today (17 February) the European consumer goods giant had turned down an initial approach.
A spokesperson for Kraft Heinz told just-food: "Kraft Heinz confirms that it has made a comprehensive proposal to Unilever about combining the two groups to create a leading consumer goods company with a mission of long-term growth and sustainable living. While Unilever has declined the proposal, we look forward to working to reach agreement on the terms of a transaction."
While the US company, created after the 2015 merger of Heinz with Kraft Foods Group, is apparently still pursuing Unilever, the spokesperson did stress "there can be no certainty that any further formal proposal will be made to the boards of Unilever or that an offer will be made at all or as to the terms of any transaction".
According to a BBC report, the Kraft Heinz approach valued Unilever at around GBP112bn (US$139.1bn). Unilever's shares are trading at around GBP37.65 per share, up from an open of GBP33.60 this morning.
Unilever did not immediately respond to requests for comment.
Kraft Heinz, which is backed by Brazilian private-equity group 3G Capital and billionaire US investor Warren Buffett, has been linked to a number of big-ticket takeover targets. Speculation has, however, focused on US-based firms including Mondelez International and General Mills.
Since the merger of Kraft and Heinz, the company has focused on improving its operating margins, which it expanded to 23.2% in 2016. The company has shed less profitable sales, resulting in a 3.5% sales drop in the year, despite returning to positive organic growth in the period with like-for-like sales edging up 0.3%.
Does Kraft Heinz want to swallow Unilever whole? – just-food analysis