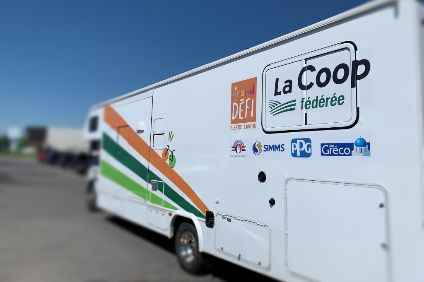 La Coop Fédérée, the Canada-based agri-food business, has received CAD300m (US$227.9m) from a group of investors to support its acquisitions and capital investment.
The Quebec-based cooperative said the consortium consists of institutional investor Caisse de Dépôt et Placement du Quebec; Fonds de Solidarité FTQ, a capital investment fund; the development fund Fondaction; and Desjardins Capital, a fund supporting entrepreneurs.
Gaétan Desroches, the chief executive of La Coop Fédérée, said: "This investment by these reputable financial institutions that is being announced today is not only a great sign of confidence in our organisation, but also in the cooperative business model. La Coop Fédérée has experienced unprecedented growth in recent years, consolidating its leading position in the agri-food and retail sectors in Quebec and Canada."
Founded in 1922, La Coop Fédérée claims to be the largest agri-food firm in Quebec with sales of CAD6.5bn, a figure that rises to CAD9.5bn when the company's affiliated co-op's are taken into consideration. It has three divisions: Olymel SEC, Sollio Agriculture and Groupe BMR.
Olymel is the predominant food business of the group, producing pork- and poultry-related products such as bacon, cured meats, sliced turkey and chicken, charcuterie, hams and sausages.
During the summer, the company acquired the pork and milling assets of local processor F. Ménard, while the latter's poultry assets stayed put.
The CAD300m investment has been injected through the purchase of preferred shares with the proceeds to be paid into the share capital of La Coop Fédérée.
Gaétan Morin, the president and CEO of Fonds de Solidarité FTQ, added: "By supporting the growth of La Coop Fédérée, Fonds de Solidarité is also supporting the 120,000 members of La Coop Fédérée, mostly SMEs that help Quebec's regions prosper. This investment in unsecured capital by the Fonds, in partnership with other Quebec-based institutions, contributes to Quebec's economic development and supports jobs."