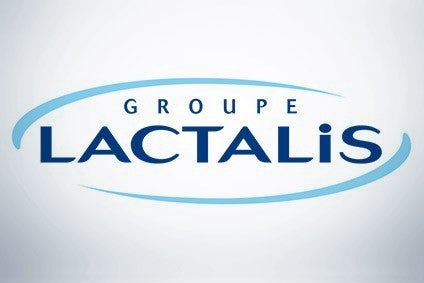 French dairy giant Lactalis has rebutted accusations made by a local newspaper that it sold contaminated milk products made at a second tower at its salmonella-affected plant.
Lactalis was at the centre of a major scandal last year after it distributed baby milk contaminated with salmonella manufactured at its Tower 1 site located at its facility in Craon, north western France. The dairy group was forced to recall 12 million tins of the milk sold in France and around the world after dozens of babies became infected.
The whole factory was subsequently closed as investigations into the outbreak were launched, but it later emerged that tainted milk products were still on sale weeks after the link between infant formula and sick babies was discovered.
However, the site was given the all clear to restart production in July, although restrictions on sales remained in place. In September the plant reopened but Germany-based action group Foodwatch opposed the move on the grounds the decision was "rushed" and "unacceptable".
But now, French satirical newspaper Le Canard Enchaîné has stepped into the fray, claiming today (24 October) Lactalis sold 8,000 tins of 'adult' milk that could potentially have been contaminated with salmonella made at Tower 2 within the same Craon site.
Lactalis' rebuttal said the company "denies and condemns the baseless accusations" made by Le Canard Enchaîné .
"In response to accusations in Le Canard Enchaîné, the Lactalis Group wishes to recall that the phenomenon of contamination has always been limited to manufacturing of [Tower] 1 of the plant at Craon", despite the tower being dismantled," it said.
"As a measure of pure precaution during crisis management, recall withdrawals were extended to products manufactured by Tower 2."
Meanwhile, France's Europe 1 newspaper carried a comment on the issue from the Minister for Transition and Ecological, François de Rugy. "There is an on-going legal process in relation to the facts concerning infant milk. If ever Lactalis tried to defraud against the instructions that were given to them, obviously it must be condemned," he is quoted as saying.
Lactalis' statement continued: "The insinuations of possible contamination of these adult powders is unfounded and based on unwarranted assumptions."
Lactalis would never market products that it knew were contaminated, the company added.