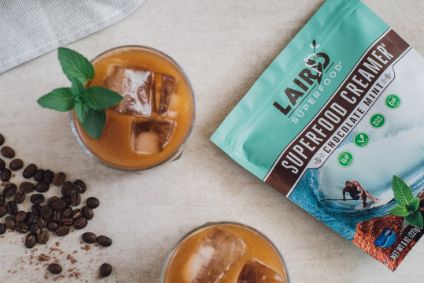 Laird Superfood has received a US$10m investment from the venture capital arm of French dairy giant Danone, funds the plant-based business in the US will use to expand production capacity and extend its product offering.
Danone Manifesto Ventures (DMV) said it is pleased to have secured a "partnership" with Laird Superfood in the current Covid-19 environment to support the firm's growth initiatives in the health food segment. The company, based in the city of Sisters in Deschutes County, Oregon, produces products made from ingredients such as coconut water, cacao and turmeric.
Laird Superfood was founded in 2015 by surfer Laird Hamilton and Paul Hodge, its chief executive. The company secured a $32m investment last year from a consortium that included WeWork, the workspace group.
Danone Manifesto Ventures said in a statement that Laird has seen "record growth" and just reported its "strongest quarter to date".
"Through our time with Paul, Laird and the leadership team, we have developed a deep conviction in Laird Superfood's culture and its understanding of the needs of today's consumer," said Laurent Marcel, the CEO of Danone Manifesto Ventures. "We are confident that Laird Superfood's commitment to a healthy lifestyle and the quality of their functional products and ingredients will continue to appeal to consumers and retailers."
Laird chief Hodge added: "The growth of Laird Superfood has been a result of our company's focus on functional, convenient, better-tasting products, while staying authentic to our co-founder Laird Hamilton's uncompromising standards of quality and ingredients.
"After thoughtful consideration and developing a strong relationship with the DMV team, we believe they are the best partner to help us deliver the mission and vision of the company. Danone aims to inspire healthier and more sustainable dietary practices around the world, which is perfectly aligned with the vision of our founders."