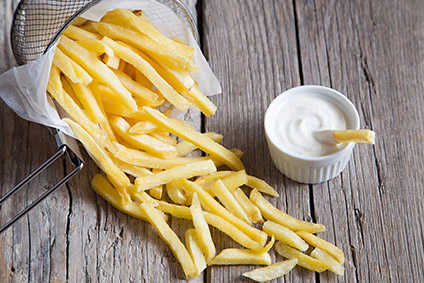 Potato-products supplier Lamb Weston Holdings is investing millions of dollars to expand French fry capacity at its plant in the US state of Idaho.
The US-based manufacturer for the retail and foodservice channels is ploughing about US$415m into a new production line at Lamb Weston's American Falls' site. When complete, which is expected by the middle of 2023, the additional line will be capable of producing 350 million pounds of frozen french fries a year, and other potato products, the company said in a statement.
New York-listed Lamb Weston said 130 jobs will be created from the project. The investment will also include modernisation of the facility built in 1961.
Lamb Weston's plans in Idaho come on the heels of a project announced earlier this year to construct a second manufacturing plant for French fries in China, estimated at a cost of $250m. The facility is situated in Ulanqab, Inner Mongolia, and will add to the existing factory in Shangdu in the same region. Around 240 jobs will ensue as a result when completed in the company's 2024 fiscal year, which runs to the end of the month of May.
The frozen potato, sweet potato and vegetables producer also operates a European joint venture – Lamb-Weston/Meijer – with the Netherlands-based group Meijer Frozen Foods.
In 2016, the same partnership set up a joint venture in Russia with vegetables products business Belaya Dacha, and then established a production facility in 2018 in the city of Lipetsk. Last year, the Lamb-Weston/Meijer JV announced plans to increase its stake in the Russian business to 75%, a move now confirmed as having materialised by a spokesperson for Lamb Weston.
Tom Werner, the president and CEO of Lamb Weston, said of the plans in Idaho: "We continue to be confident about the long-term health and growth of the global french fry market. This investment in American Falls complements our recently-announced plans to construct a greenfield french fry processing facility in China, as well as capacity expansion in Russia by our European joint venture, Lamb-Weston/Meijer.
"Together, these investments will strengthen our global manufacturing network, and provide us added flexibility to meet demand growth and serve our customers around the world."