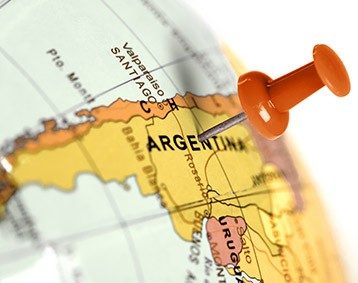 US-based potato products manufacturer Lamb Weston has formed a joint venture in Argentina.
Lamb Weston has linked up with Sociedad Comercial del Plata with each partner having 50% of the new joint venture company Lamb Weston Alimentos Modernos.
Terms of the agreement were not disclosed.
Lamb Weston Alimentos Modernos will sell frozen potato products under the Rapipap and Morixe brands and will operate a manufacturing facility in Munro, Buenos Aires, with annual capacity of approximately 130m lbs of finished goods.
Tom Werner, the CEO of Lamb Weston, said: "Our joint venture partner has more than 30 years of experience in the South American market, and we're confident their depth of knowledge of the region combined with our operational expertise will allow us to expand and better serve our customers.
"South America is a strategic and growing market, and this joint venture will allow us to produce quality fries in Argentina and serve the broader South American region with an established partner."
Ignacio Noel, president of Sociedad Comercial del Plata, said: "We are honoured to partner with Lamb Weston. We share the same values and business principles, as well as our passion for product quality and first class service to our customers.
"Lamb Weston is one of the world's leading suppliers of frozen potato products, bringing to the joint venture operational excellence and best practices."
Sociedad Comercial del Plata is a holding company with activities in energy, construction, agribusiness, rail transport, entertainment and real estate. SCP-controlled companies have more than 1,400 employees in Argentina.
In June, Lamb Weston struck a deal to buy Ready Meals, a peer in Australia, describing the deal as the "continuation of our strategic work to strengthen and expand our global capabilities".