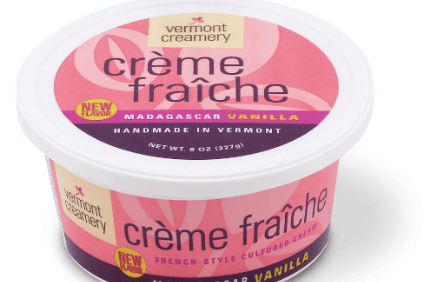 US dairy cooperative Land O'Lakes has acquired local peer Vermont Creamery for an undisclosed sum.
Vermont Creamery will become an independently operated subsidiary of Land O'Lakes and continue to produce fresh and aged goat cheeses, cultured butter and fresh dairy at its creamery in Websterville.
Bob Reese and Allison Hooper, Vermont Creamery's co-founders, will work as advisors and brand ambassadors for the business, Land O'Lakes said. "President Adeline Druart and the leadership team will remain in place as will all employees of the business."
Druart said the deal would bring "additional resources and dairy expertise" for Vermont Creamrey's continued growth.
Vermont Creamery's Ayers Brook Goat Dairy, which is not included in the acquisition, will continue to be owned by the Hooper family, become "a key supplier" to the business and be a "catalyst for the growth of the goat dairy industry in Vermont", Land O'Lakes said.
Land O'Lakes president and CEO Chris Policinski said: "We purchased Vermont Creamery and welcome them to the Land O'Lakes family because we love their brand… We share a value-added, branded approach to marketing our products, a meaningful respect for our customers and deeply rooted rural values."
Land O'Lakes reported a "record year" for earnings earlier this month, which it attributed to its "marketplace back" approach.