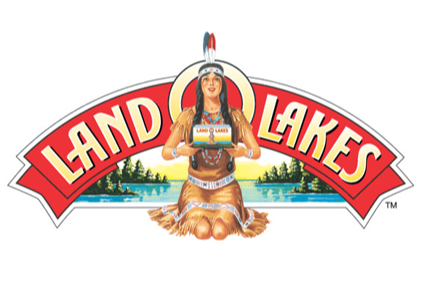 US agri-food co-op Land O'Lakes has named executive Beth Ford to the position of CEO, replacing Chris Policinski, who said last month he would step down after more than a decade at the helm.
Ford, who joined Land O'Lakes in 2011, has been COO of Land O'Lakes Businesses, a role in which she oversaw the co-op's WinField United, Purina Animal Nutrition and Dairy Foods business units, since December.
"There has never been a more exciting time to be in the agriculture and food industry," Ford said. "I am grateful to the board of directors for their trust in me and for the management team that built the strong foundation we currently enjoy."
Ford, who will take the CEO role on 1 August, joined Land O'Lakes from ingredients giant International Flavors and Fragrances, where she spent three years as head of supply chain.
Outside Land O'Lakes, her work includes a position on the board of directors of The National Milk Producers Federation, the lobby group for dairy producers in the US.
Land O'Lakes chairman Pete Kappelman said: "She's built a track record of success in a wide array of leadership roles across a decades-long career, and in her seven years at Land O'Lakes she has earned the trust and respect of our members, employees and customers."