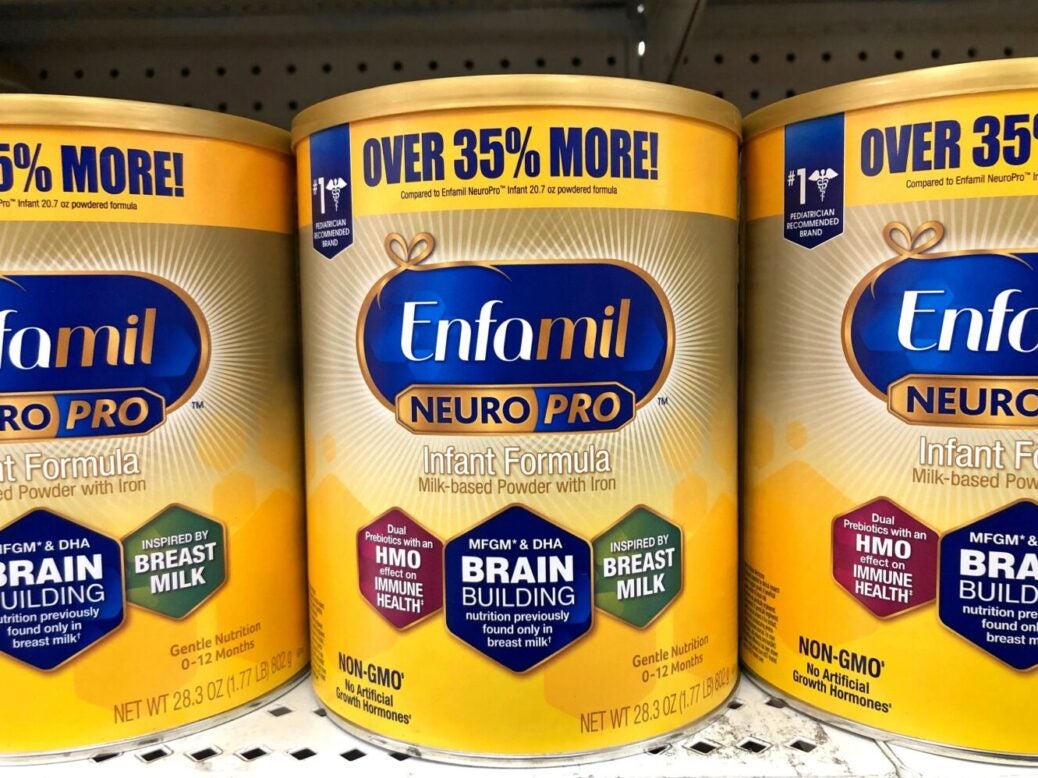 The scheduled departure of Reckitt Benckiser's chief executive Laxman Narasimhan has confounded analysts.

Narasimhan will step down as CEO of the UK-based consumer goods group on 30 September as he has "decided for personal and family reasons to relocate back to the United States and has been approached for an opportunity that enables him to live there", the London-listed business said in a statement.

He took up the role at the Enfamil infant-formula and Dettol household brand owner in September 2019 and would have been at the forefront of a plan to sell the baby-food business, which also includes the Mead Johnson assets acquired in 2017.

The plan has met with obstacles, however, namely the infant-formula shortage in the US sparked by a product recall by peer Abbott Laboratories. Potential investors in Reckitt's formula business were reportedly spooked by the saga even though the company stepped in to fill the shortage, along with Nestle's Gerber.

Reckitt's shares were down more than 4% in London as of 12:50pm local time on the back of the announcement.

Martin Deboo, an analyst at US investment bank Jefferies, reacted in a statement: "During his three-year tenure, Narasimhan has attracted a dedicated following for his turnaround and investment plan, and we expect the announcement of his departure to be a cause for concern amongst [share] holders."

Narasimhan will be replaced on an interim basis by Nicandro Durante, who is currently a senior independent director of Reckitt, as a search begins for a replacement. Durante is credited with leading "the transformation of BAT over a nine-year period", the company said, referring to British American Tobacco.

Reckitt added: "Laxman has led a successful rejuvenation of the company's strategy, execution and foundational capabilities."

Bruno Monteyne, a senior analyst for food and personal-care products at US-based asset-management firm, AllianceBernstein, wrote that Narasimhan had joined Reckitt with the "intention of turning around the business after years of under-investment and over-earning…we are surprised to see him go…"

Monteyne added that investors will "be left wondering" whether Narasimhan "simply wants to return to the US for personal reasons (the official reason); he has done enough at Reckitt to land a bigger job elsewhere (we will soon find out); or there are remaining uncertainties about the success of the turnaround".

Reckitt's first-half numbers, issued in July, did not identify any major issues.

"We are already delivering sustainable mid-single digit net revenue growth and remain firmly on track to deliver our medium-term goal of mid-20s adjusted operating margins by the mid-2020s," the company said in the commentary.

In the half to 30 June, reported revenue rose 4.4% to GBP6.9bn (US$7.9bn) and was up 8.6% on a like-for-like, constant-currency basis.

"Continued broad-based growth and momentum across all business units and geographies. Growth includes an estimated 2.4% benefit from US Nutrition temporary competitor supply issues," Reckitt said, adding that 70% of the portfolio, "less sensitive to Covid dynamics, grew low-double digits".

The adjusted operating margin increased 290 basis points to 25.6%. Adjusted and diluted EPS rose 25.2% to 178.6 pence "driven by a combination of revenue growth, margin expansion, and foreign-exchange benefits".

Monteyne wrote: "A source of the debate on the stock is how the underlying business is performing, given the exceptional windfall growth coming at first from Covid (impacting Lysol and Dettol primarily), and latterly from Abbott's infant-formula recall in the US.

"It may be too early to say whether the turnaround is 'mission accomplished', but there are certainly encouraging signs of progress. That is what's so surprising about the departure: the plan seems to be working, but it's still too early to take the credit for a job well done."