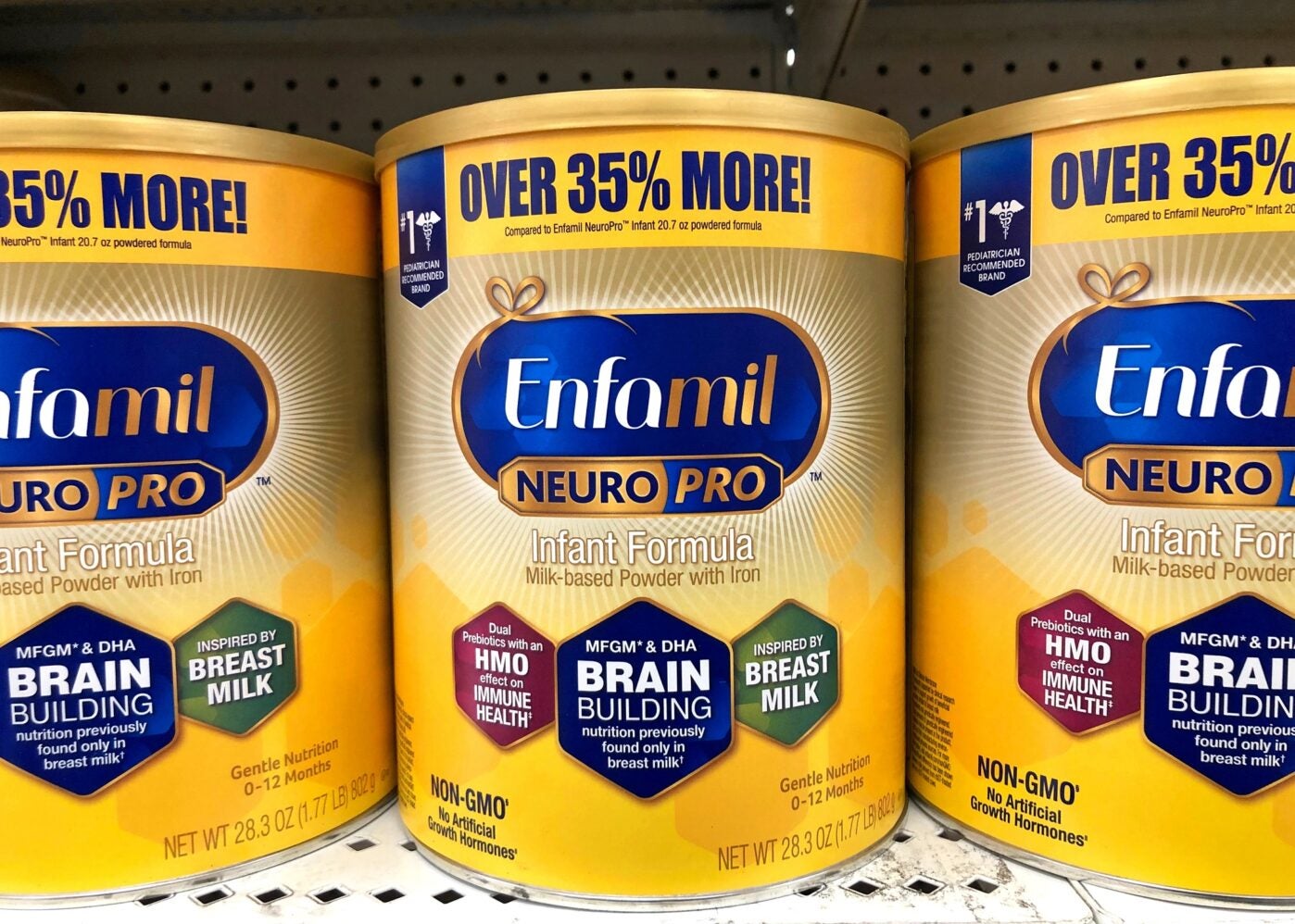 Another private-equity name has reportedly popped up as a possible interested bidder in Reckitt Benckiser's infant-formula business.
Clayton Dubilier & Rice, with offices in New York and London, is said to be among the first-round bidders for the operations, according to the Wall Street Journal, after UK-based Reckitt put the infant-formula assets on the market in April.
Since then, the Enfamil brand maker, which also acquired Mead Johnson's formula business in 2017 and sold off most of its China infant-formula operations last year, has recently been filling a supply gap in the US.
However, Bloomberg has reported the shortages playing out in the US, spurred by a recall and plant closure by Abbott Laboratories, have "spooked" potential interest in Reckitt's formula business.
Quoting unnamed sources seeking confidentiality, Bloomberg said only a "small number" of private-equity funds have followed through with bids, with Clayton Dubilier "one of the few buyout firms" to submit a non-binding offer.
Other interested private-equity parties, reported by Bloomberg in April, are said to be Carlyle Group, Blackstone, KKR and Bain Capital. The sale by London-listed Reckitt is expected to fetch in the region of US$7-10bn, according to the publication's sources and those of its WSJ peer.
A spokesperson for Reckitt responded when asked for an update by Just Food on proceedings: "As a matter of corporate policy, we do not comment on rumours or speculation."
This publication was directed to Clayton Dubilier's New York office by the London branch but calls went unanswered due to a US holiday today (30 May).
Abbott closed its infant formula plant in Sturgis, Michigan, after initiating a recall in February over fears of Cronobacter sakazakii or Salmonella contamination after four children became ill, two of whom died. The US company has since said "there is no conclusive evidence to link Abbott's formulas to these infant illnesses".
Faced with a grilling last week by a US House oversight committee, Christopher Calamari, president of US nutrition at Abbott, said the facility will reopen in the first week of June, but reiterated it will take six to eight weeks to get product on shelf.
In the meantime, Abbott has been shipping in formula from overseas and ramped up production at other plants, while Nestlé-owned Gerber and Reckitt take up the slack. President Biden also announced emergency import measures.
Research from GlobalData suggests Reckitt was the third-largest player in the US market, behind Abbott Laboratories and Nestlé, when measuring sales in 2020. GlobalData's figures gave Reckitt a market share of 25.9%, with Nestlé at 28% and Abbott Laboratories at 28.5%.
Bloomberg said potential bidders for Reckitt's formula assets are waiting to see how the US situation develops before deciding to proceed with bids.
In 2021, Reckitt's infant-formula business grew its revenue by 3% on a like-for-like basis. The US accounts for around half the revenue.