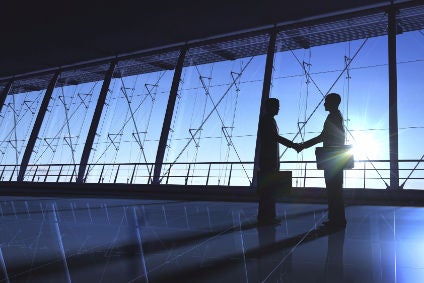 just-food is teaming up with supply chain finance specialist PrimeRevenue to stage a webinar exploring how packaged food manufacturers and grocers have used supply chain finance to fuel mergers and acquisitions.
The event – on Tuesday 25 September – will look in depth at the option of unlocking the value to be found in the supply chain for strategic growth purposes, specifically for funding transactions.
The event will look at the trends that are driving M&A – from the 'Amazon effect' in food retail to changing consumer tastes in packaged foods
It will also delve into the cost of M&A and at how those expenses can best be met.
Brian Medley, regional vice president for Americas sales at PrimeRevenue, will be taking part in the webinar. He said: "Changes in consumer preferences within the food industry are inevitable, which forces companies to react quickly and strategically. The industry needs to be agile in responding to these changing trends and a lot of leading companies are exploring M&A to successfully diversify and grow portfolios instead of creating new products.
"The most successful companies that we've seen using M&A are fuelling it with cash driven from freeing up working capital stuck in their supply chains. If used correctly, M&A can allow companies to expand their offerings and more strategically appeal to these changing customer preferences."
Medley's colleague, Matt Ford, PrimeRevenue's regional vice president for operations in the EMEA region, will also be taking part in the event. He added: "If M&A activity is to increase, then supply chain finance will play a fundamental role in freeing up cash ahead of any activity and in any post-merger harmonisation of suppliers. It can play a role in generating savings in a socially conscious way for the buyer that can also benefit the supplier over the long term.
"But food retailers shouldn't rely on M&A alone to compete with companies like Amazon; instead they should be innovative and aspire to stay relevant to the consumer in the long term. Ultimately, investing in innovation still requires an excess amount of cash which can be realized through supply chain finance programmes."
Watch the webinar here.