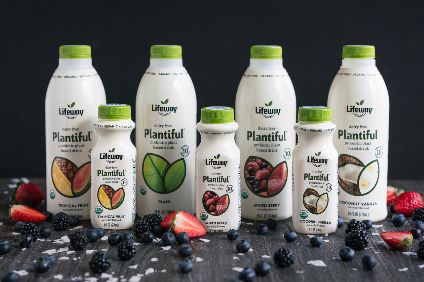 Lifeway Foods, the US-based supplier of cultured dairy drinks, has announced plans to enter the fledgling – but growing – CBD market.
It is intending to launch Plantiful + CBD, an infused version of Lifeway's probiotic plant-based beverage, if and when it is legalised at the federal level by the Food and Drug Administration (FDA).
CBD, or cannabidiol, is a naturally-occurring compound found in the resinous flower of cannabis. It is closely related to tetrahydrocannabinol (THC), the compound that causes the high for which cannabis is known, but doesn't cause the same reaction.
Lifeway Foods chief executive officer Julie Smolyansky said: "Mental health is as important as physical well-being, and CBD shows promise as a way to promote lowered anxiety and stress relief. Science has shown that probiotics are natural inflammation reducers, and we believe that the addition of CBD will create an unmatched combination in the beverage space.
"We listen to our consumers and continue to create innovative products to support healthy guts and minds. We're excited about the opportunity to create a plant-based probiotic beverage with CBD that helps consumers support their physical and mental well-being in a convenient and delicious drink."
Each ready-to-drink bottle will feature ten vegan probiotics and "the benefits of full spectrum CBD".
Lifeway, which in November outlined plans to get its sales growing again, said it anticipates releasing Plantiful + CBD in a biodegradable 3.5oz bottle.
The company added that is also planning to file a comment in support of the FDA crafting a science-based structure to support the sale of products containing CBD and is urging interested parties to do the same "in an effort to bring products to market that consumers are demanding".
The FDA's position is that cannabinoids cannot be used in food or dietary supplements but light enforcement has led to a proliferation of CBD foods and treatments.
The agency held its first hearing in May to consider a new policy on CBD and is gathering evidence from interested parties. No date has yet been set for a final hearing.