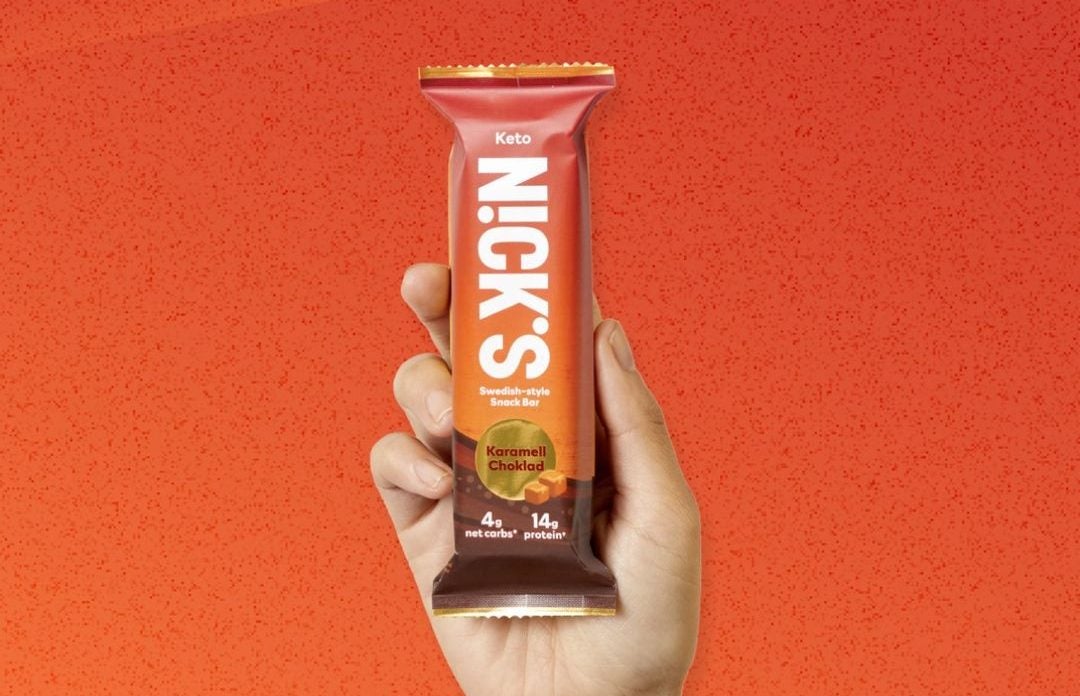 Luthman Backlund Foods has secured US$100m in a funding round to support growth in the Swedish start-up's low-calorie snack brand Nick's.
The Series C tranche was led by Swedish investment firm Kinnevik, Luxembourg-based Ambrosia Investments and Singapore government-owned investor Temasek.
Stockholm-based fund Gullspång Invest and French venture-capital company Capagro participated as returning investors, with contributions from Malta-based VC firm Peak Bridge and Nicoya.
Luthman Backlund Foods, set up by Niclas Luthman and Carl Backlund followed by the Nick's launch in Sweden in 2017, has now raised $160m, including $30m in a Series B round announced in January and seed funding of $30m, CEO Stefan Lagerqvist confirmed to Just Food.
Nick's features confectionery, ice cream and protein bars with a market presence in 16 countries, including the UK and the US, as well as Sweden. The latest funding will support growth in Europe and North America.
"We are very excited that our investors, new and current, continue to believe in and want to be part of our journey to provide fantastic snacking experiences without compromising our consumers' health. This investment will enable us to continue revolutionising the global snacking market with ground-breaking innovation," Lagerqvist said in a statement.
The company has worked in the US with Perfect Day, the US animal-free dairy ingredients start-up, to launch a range of vegan ice cream.
Luthman added: "My dream is to change our relationship with snacking into an entirely positive thing. This investment round will make our message heard and fuel the massive R&D effort ahead of us in making more and more snacks better-for-you and better for the planet."