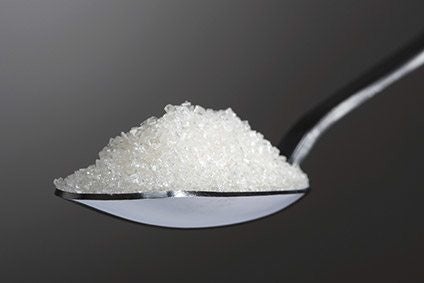 A new UK report suggests manufacturers of cereal products with medium or high levels of sugar are still marketing their products towards children.
The Food Foundation's Broken Plate 2021 Report, published today (7 July), is calling on manufacturers to remove child-friendly images, such as cartoons and bright colours, from less healthy products.
The report reviewed 126 breakfast cereals with child-friendly packaging. It found that 92% of cereals marketed towards children still contain high or medium levels of sugar.
Researchers found nearly half of such cereals contain chocolate and the Foundation has called for the immediate removal of these products from the cereal aisle of supermarkets and a switch to the snacks or confectionery section instead.
The previous Broken Plate Report (published in 2020) identified an improvement in the nutritional profile of breakfast cereals but researchers found that the new 2021 data shows that progress has stagnated, with no change in saturated fats, salt or fibre content.
In terms of sugar, the report said the worst offender when it comes to reformulating products between 2020 and 2021 is Aldi's Harvest Morn Cinnamon Chips in which the amount of sugar is 100g and has increased from 20g to 22.5g.
The cereal that has made the most progress is Sainsbury's Choc Hazelnut Squares in which the sugar level per 100g has decreased year-on-year from 29.7g to 19.8g.
Anna Taylor, executive director of the Food Foundation, said: "While it is really encouraging to see so many retailers act to remove cartoon characters from children's cereals, the fact that this year 92% of cereals marketed towards children contain high or medium levels of sugar shows that much more work remains to be done.
"Progress is simply not happening quickly enough and it's concerning to see that the fibre content of these cereals remains low. Bold action will be required from both government and businesses if we are to safeguard the future health of our children – but is by no means impossible."
Dr Kawther Hashem, campaign lead at pressure group Action on Sugar, added: "The use of child-friendly packaging just makes it hard for parents to make a healthier choice, when companies should be making it easier.
"Whilst we are expecting to see restrictions on online and television advertising for foods high in fat, salt, and sugar, this does not yet apply to the packaging that may appeal to children, which is a huge concern."
Just Food asked the Food and Drink Federation, which represents UK food manufacturers, for its response to the report.
A spokesperson said:  "There is a wide array of breakfast cereals on the market so people can choose whether they want to have a healthy or more indulgent start to their day. To help make that choice easier, the vast majority of companies voluntarily provide clear, simple nutrition information front of pack – this includes using the UK government's 'traffic light' label. Front of pack labels help consumers make informed purchasing decisions by enabling individuals to quickly check, compare and choose between similar products. This is in addition to the ingredients lists and the more detailed nutrition table which companies have a legal obligation to provide.
"Breakfast cereal companies have also been involved in government reformulation programmes for decades to decrease salt and sugar and increase fibre, most recently showing a 13.3% decrease in sugar over the last three years. This is important work companies are committed to continuing."
Last month, the UK government announced that it will ban 'junk food' advertising online and before 9pm on TV from 2023 in an attempt to tackle the UK's growing childhood obesity crisis.