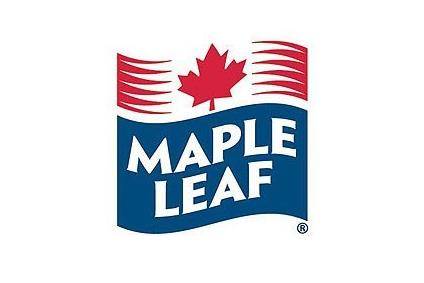 Maple Leaf Foods has reported an increase in earnings for 2016 as the company lapped one-time restructuring costs and grew sales, although its underlying fourth-quarter earnings missed analyst forecasts.
The company said that operating earnings rose to CAD226.1m (US$171.7m), up from CAD53.2m in 2015. Profitability increased as Maple Leaf lapped one-time restructuring costs in the prior year. Adjusted operating earnings in 2016 increased to CAD239.2m, compared to CAD47.76m in 2015. Net earnings increased from CAD33.3m to CAD181.7m in 2016.
In the fourth quarter, Maple Leaf's net earnings more than doubled to CAD76.2m, or CAD0.56 a share, up from CAD33.3m, or CAD0.24 a share, a year earlier.
However, on an adjusted basis, Maple Leaf's fourth-quarter earnings per share were CAD0.31, missing the average analyst estimate of CAD0.33, according to Thomson Reuters.
Sales were slightly higher in 2016, rising to CAD3.33bn, compared to CAD3.3bn a year earlier.. Revenue was dented by the weakening of the Canadian dollar and a 53rd week of trading in 2015, the company noted. Excluding these items, revenue was up 3%, Maple Leaf said.
Michael McCain, Maple Leaf's president and CEO, said: "With the combination of our increasingly competitive cost structure, and commercial strategies that intersect with important consumer needs and trends, we are well positioned for future profitable growth."
Yesterday, Maple Leaf became the latest major meat manufacturer to invest in the meat-free market, announcing a deal to acquire US plant-based protein manufacturer Lightlife Foods from private-equity firm Brynwood Partners for US$140m.