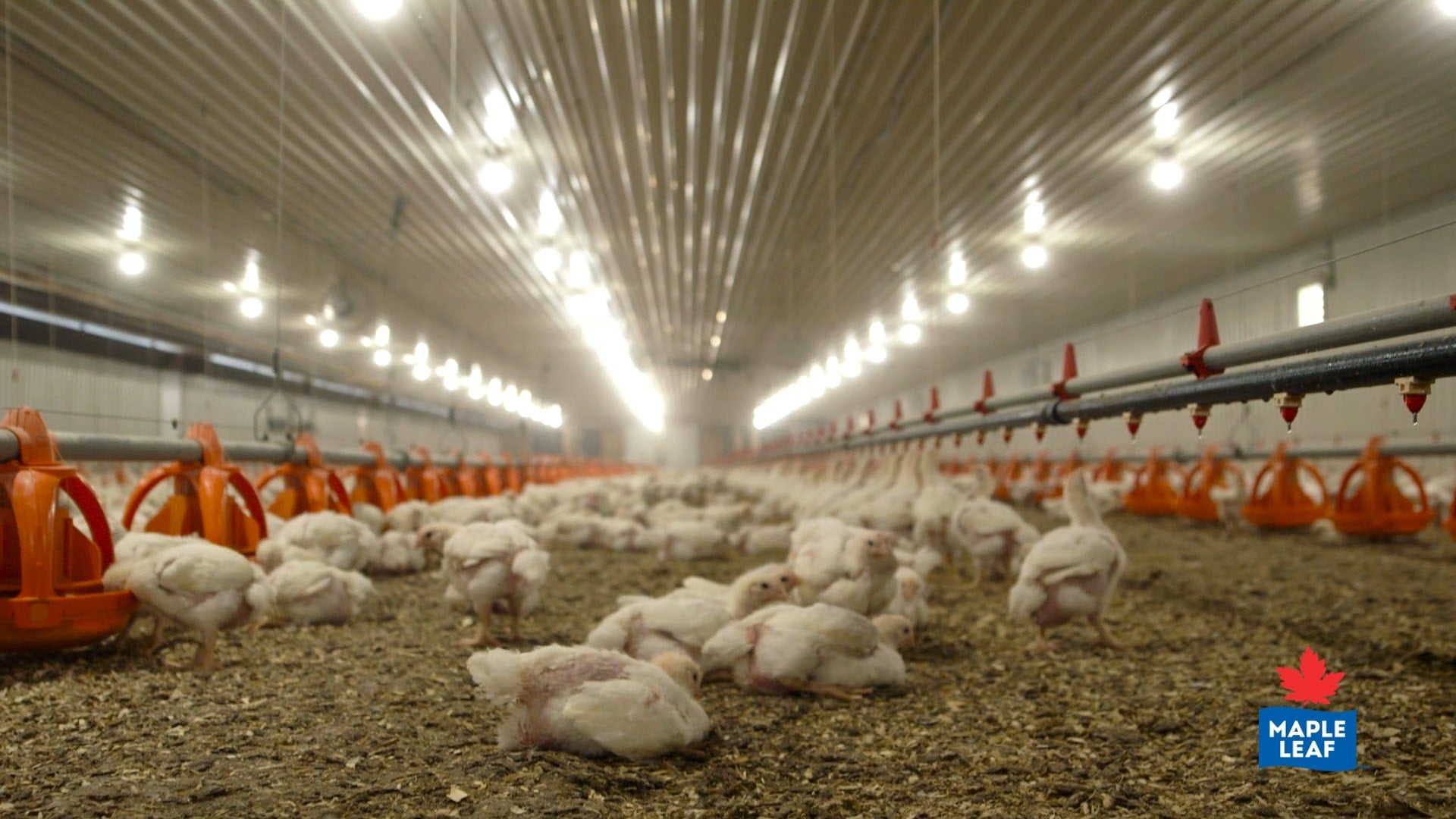 Maple Leaf Foods, the meat and plant-based protein business in Canada, plans to close a poultry facility next year as a new site comes on stream.
Under a process deemed as an "optimisation" of its poultry network, Maple Leaf said the plant in Schomberg, Ontario, will continue to operate for the next 18 months.
Its new "value-added poultry processing plant" in London, Ontario, is due for completion late this year.
Production from Schomberg and another factory in Bradford in the same state, will gradually shift over to the London site by the end of 2023.
Once the transition is completed, Schomberg will close and the Bradford plant will switch to what Maple Leaf called "value-added opportunities".
"The company deeply values the work of its team members at the Schomberg plant and expects to identify opportunities at other plants within the Maple Leaf network for those who are impacted as a result of the transition," Maple Leaf said in a statement today (10 March).
Just Food is clarifying with publicly-listed Maple Leaf, which employs around 13,500 staff, whether there will be any potential redundancies at Schomberg.
Last month, the company said it was reassessing investment for its meat-free business following a disappointing run of sales. Maple Leaf launched a review of the operations, consisting of its Field Roast and Lightlife chilled plant-based protein lines, in November.
"The results to date confirm that the very high category growth rates previously predicted by many industry experts are unlikely to be achieved given current customer feedback, experience, buy rates and household penetration," Maple Leaf said in its initial findings from the review.