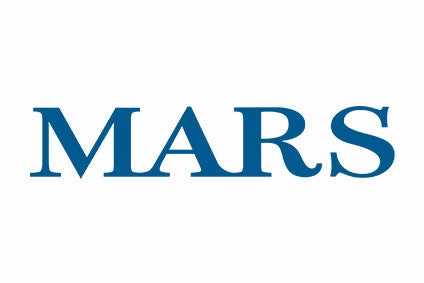 Mars has become the latest food major to launch an accelerator scheme to work with fledgling peers.
The Snickers chocolate and Dolmio cooking sauce maker said its accelerator initiative would "help early-stage food-focused companies fast-track growth and live their purpose to build a healthier and more sustainable future".
Mars, which has named its accelerator after organic-food brand Seeds of Change, is looking to select six companies in the US and four in Australia, which the privately-owned giant said are "among the largest markets" for its food operations.
In a statement provided to just-food on why Mars had chosen the US and Australia, the company said: "The food space is moving at an incredible pace today: consumers' tastes and wants are changing faster and more frequently than ever, and certainly that's true within the US and Australia markets as in others. Mars gains value in leveraging the accelerator as an external innovation tool and an opportunity to take a wider view across the food ecosystem to move the business and our purpose toward the front line of rapidly-evolving trends."
Mars said it will give a grant of up to US$50,000 to each company that takes part in the accelerator. The firms will take part in a four-month programme to "scale" their operations, Mars added.
The accelerator is being led by Gary Arora, who is the global lead of open innovation at Launchpad for Mars, a unit at the company that already looks to work with start-ups. He said: "The Seeds of Change brand is a prime example of the power of starting small and growing strong," Arora said. "Seeds of Change was founded nearly 30 years ago to preserve the biodiversity of seeds and to make these organically grown seeds more readily available to gardens and farmers. By helping start-ups tackle practical business challenges, such as scaling a product and brand storytelling, and giving them access to our extended network of mentors and advisors, we're nurturing the next generation of fresh ideas that will shape and enhance the meals of tomorrow."
Start-ups have until 31 May to apply to join the accelerator.
just-food guide: Hatching new ideas – Big Food's incubator and accelerator programmes
just-food deep-dive: How is Big Food using accelerators and incubators?
Interview from September 2018: "We've got to be part of a wider ecosystem to succeed" – PepsiCo's Daniel Grubbs on why the Nutrition Greenhouse accelerator is hitting North America