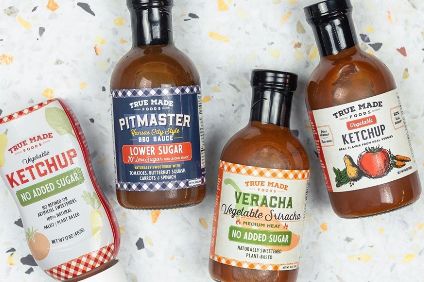 Mars has named some of the companies joining the US giant's Seeds of Change accelerator, with a set of fledgling businesses focused on areas including ethnic cuisine, plant-based foods and food waste.
The Snickers chocolate and Dolmio cooking sauce maker announced the launch of Seeds of Change in March, with plans to select six companies in the US and four in Australia.
Mars today revealed the six US businesses that will take part in the scheme, although the company confirmed it had yet to choose the Australian companies.
One of the six in the US is Fora, a vegan firm in which Katjesgreenfood, the fund set up by Germany-based confectioner Katjes Group, is an investor.
Virginia-based veggie burger supplier NoBull Burger is another inductee to be focusing on plant-based food.
Mars, which alongside Dolmio also owns the Uncle Ben's and Tasty Bite ethnic brands, has selected companies offering India-influenced and "traditional" Middle East cuisine to join the accelerator.
Brooklyn Delhi markets condiments and sauces "inspired by the timeless culinary traditions of India" to be used with "modern American meals".
Illinois-based Prommus, meanwhile, claims it is "bringing purpose to traditional Middle Eastern cuisine", starting with a line of protein-enhanced hummus products on sale at US retailers including H-E-B. The company also supports World Food Program USA, which provides school meals to children in food-insecure areas around the world.
New York City-based Oxtale – a company Mars said works with chefs to make "delicious, convenient 'starters' to help people cook traditional dishes in under 30 minutes" – and another Virginia business, condiments firm True Made Foods, are the other US businesses to join the four-month programme to "scale" their operations and receive a grant of up to US$50,000.
"We selected the final six companies for this first cohort because we thought we were best-suited to meet their specific needs, they are at the forefront of shaping the meals of tomorrow, and they have strong alignment to our mission," Gary Arora, the Mars executive leading the accelerator, said. Arora is also the global lead of open innovation at Launchpad for Mars, a unit at the company that already looks to work with start-ups.
Applications to be among the four companies in Australia to join the scheme closed last week. A pitch event will be held on 8 August.
In a statement provided to just-food in March on why Mars had chosen the US and Australia, the company said: "The food space is moving at an incredible pace today: consumers' tastes and wants are changing faster and more frequently than ever, and certainly that's true within the US and Australia markets as in others. Mars gains value in leveraging the accelerator as an external innovation tool and an opportunity to take a wider view across the food ecosystem to move the business and our purpose toward the front line of rapidly-evolving trends."
Read just-food interview: "There are a lot of areas we haven't tapped into" – Mars exec Clarence Mak on rationale for Seeds of Change accelerator
Read Hatching new ideas – Big Food's incubator and accelerator programmes