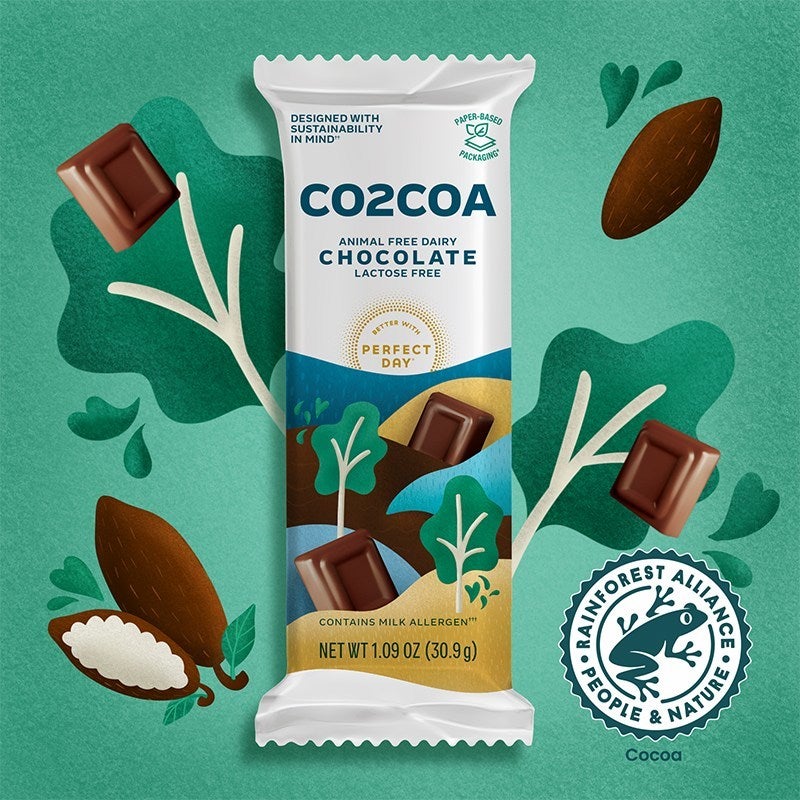 Mars has teamed up with US start-up Perfect Day to launch an animal-free dairy chocolate bar Co2coa.
The US-based confectionery major and owner of the Snickers and M&M's brands said it is "leaning into the flexitarian dietary trends" with the launch, which starts immediately online in the US.
Chris Rowe, global vice president of R&D for the company's Mars Wrigley division, said: "The creation of Co2coa is an inventive example of how we partner with technology innovators like Perfect Day to bring great new offerings to our consumers. We're excited to collaborate with Perfect Day and continuing to explore the potential of alternative-proteins to help create a more delicious and sustainable future."
The cocoa for the bar is sourced from Rainforest Alliance Certified farmers.
It is not the first time Berkeley-based Perfect Day has teamed up with a US food conglomerate. G-works, an innovation growth arm of General Mills, rolled out Bold Cultr last year in collaboration with the start-up.
Bold Cultr is an alternative cream cheese made using precision fermentation incorporating Perfect Day's animal-free dairy protein.
Perfect Day was set up in 2014 by Ryan Pandya and Perumal Gandhi as an animal-free ingredients business and in 2020 they formed a consumer-facing division with ex-Glanbia and Aseptic Solutions executive Paul Kollesoff – The Urgent Food Company.
CEO Pandya said: "Partnering with a forward-looking leader like Mars to accelerate their innovation and sustainability initiatives is a hallmark example of how we're extending our impact.
"Today, companies big and small need to deliver on the needs of their consumers, who won't compromise on taste or the future of our planet."
Animal-free dairy firm The Urgent Company eyes M&A, new categories