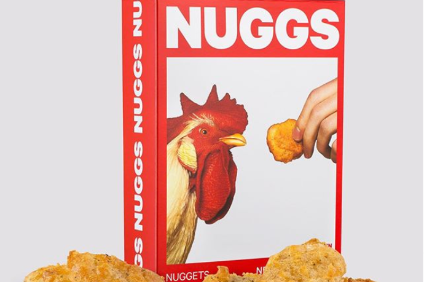 McCain Foods-backed plant-based protein brand Nuggs has announced a new initiative to enter the retail channel for the first time.
The New York-headquartered plant-based chicken nuggets brand, which was launched last year, has signed two retail deals, with Acosta chosen as the partner for the conventional grocery market and Green Spoon for the natural grocery sector. Nuggs has previously sold its chicken nuggets alternatives, made from pea protein, direct to-consumers.
Nuggs has appointed former Danone and Coca-Cola man Matt Merson as vice president of sales and he will oversee the retail launch of the brand.
Company founder and CEO Ben Pasternak said: "We are really excited to have Matt on the team. His unmatched experience in the industry has given him extensive understanding of the distributor and retail world. His strategic vision for kick starting Nuggs' next phase speaks to just how well he understands the brand and product."
Canadian frozen potato products giant McCain announced its "new strategic partnership and lead investment" in Nuggs in July 2019, with the food giant eyeing international growth for the plant-based start-up.
Mauro Pennella, chief growth officer of McCain Foods, said: "McCain is a proud investor and partner to Nuggs and it's fantastic to see this exciting startup establishing itself so quickly across multiple consumer channels through truly innovative consumer connections and insight."