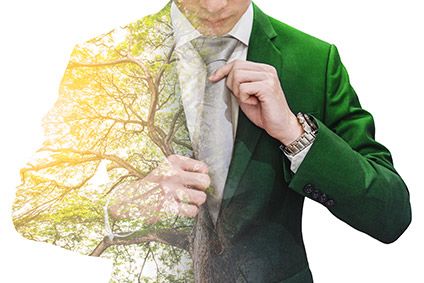 Investor network FAIRR has issued a report critical of some of the world's largest meat, fish and dairy producers, saying many are not doing enough to address environmental concerns.
London-based FAIRR released a summary today (4 September) to accompany the latest edition of its Coller FAIRR Protein Producer Index, which was first launched last year and has been updated to cover 60 "publicly-listed animal protein producers" with a combined market capitalisation of US$324bn. Key subject areas include greenhouse gas emissions (GHG), deforestation and the use of antibiotics.
The not-for-profit organisation, which counts UBS Asset Management and Aberdeen Standard Investments among its members, said 77% of major meat, fish and dairy manufacturers do not measure all of their greenhouse gas emissions and do not have "meaningful targets" to reduce them.
That goes against the grain of climate commitments made by many of the high-street brands those same manufacturers supply such as Tesco, McDonald's and Walmart, FAIRR noted in the report findings today (4 September).
Jeremy Coller, the founder of FAIRR and chief investment officer of Coller Capital, said: "From cage-free eggs to plant-based burgers, high-street food brands have made bold commitments on sustainability in recent years. But it is the companies hidden upstream in the meat and dairy supply chain who face the most significant climate and public health risks.
"Our research shows that the largest animal protein producers have failed to deliver any solutions. These companies urgently need to address issues such as climate risk, deforestation and antibiotic use to future proof their own business models and to prevent the commitments of their customers, the high-street brands, from becoming nothing but fake promises."
The FAIRR findings follow last month's report from the Intergovernmental Panel on Climate Change (IPCC) pointing out that efforts to cut global warming must incorporate measures to reduce GHG from all sectors, including on land and food. Reducing food waste and consuming less meat will ease pressure on land and help tackle the threat of climate change, the United Nations' body said.
Coller added it is important to address GHG emissions within the meat, fish and diary sectors, which are lagging behind other industries.
He continued: "The weight of evidence highlighted by the Coller FAIRR Index has left investors concerned that the sector is failing to act.
"In stark contrast to the transport sector, only one in four meat, fish and dairy producers even measure their greenhouse gas emissions, let alone act to reduce them. The Paris Agreement is impossible to achieve without tackling factory farm emissions. Coal is a stranded asset, and cows are the new coal."
Karianne Lancee, a sustainable investing research analyst at UBS Asset Management, was quoted in the report as saying: "The fact that over three-quarters of major meat, fish and dairy producers are not fully tracking emissions, or reporting on issues such as water use and deforestation presents a challenge to investors in evaluating investment risks and opportunities. The Coller FAIRR Index is an important tool to help investors close a knowledge gap and better identify the environmental and health risks hidden in big-food's labyrinth supply chains."