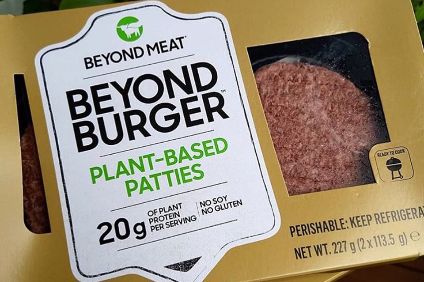 US meat-free upstart Beyond Meat has entered Brazil, one of the world's largest markets for conventional beef.
The publicly-listed business has secured listings at St. Marche, an upmarket supermarket chain in and around Sao Paolo.
The retailer is stocking three Beyond Meat products – its Beyond Burger, its Beyond Sausage and its Beyond Beef.
Beyond Meat's entry into Brazil comes days after the company made its retail debut in China, with listings at 50 of Alibaba's Freshippo supermarkets in Shanghai. A further 48 outlets across Beijing and Hangzhou are to follow in September.
Last month, the company officially opened its new European co-manufacturing facility in the Dutch town of Zoeterwoude. Beyond Meat has also bought a plant in the Netherlands to expand its production.
In 2019, Beyond Meat generated net revenue of US$297.9m. It made a loss from operations of $489,000 and a net loss of $12.4m.
During the first three months of 2020, Beyond Meat more than doubled its first-quarter sales year-on-year to $97.1m. Its net revenues outside the US were $24.5m. The company booked a quarterly income from operations of $1.8m and a net income of $1.8m.
just-food analysis from May 2020: Beyond Meat seeks to adapt despite bumper Q1 – five things to learn