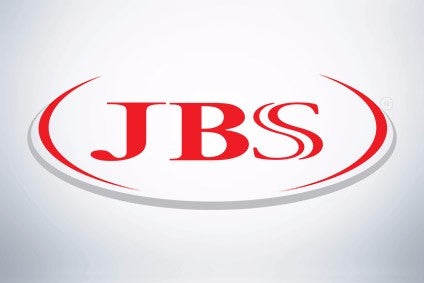 JBS, the Brazil-based meat behemoth, has announced the closure of a beef production facility in the US amid reported multiple cases of Covid-19 at the plant.
The company, the world's largest processor of beef, said the factory, located in Greeley in Colorado's Weld County, will be shut until 24 April.
State health officials have said at least 40 people employed at the facility have tested positive for the novel coronavirus. Two workers are reported to have died.
In a statement issued yesterday (13 April), which made no reference to employee illness nor fatalities, JBS' US arm said the plant will "wind down operations over the next two days with a diminished staff to ensure existing product in the facility can be used to support food supply needs".
A "public health order" notice, dated 10 April and issued by the state of Colorado to Andre Nogueira, the CEO of JBS' US unit, said "at this time, we are aware of at least 43 confirmed Covid-19 cases reported since March 25 among employees of JBS". The notice said 14 staff had been "hospitalised" and two had died.
The order read: "The rapid nature of the spread of disease among JBS employees is very concerning and the exponential spread of this disease across an employee population of several thousand would be devastating for both employees and your company, and would quickly overwhelm the medical resources available in the hospitals and other healthcare providers in Greeley and surrounding communities."
In the statement JBS issued yesterday, Nogueira added: "While the Greeley beef facility is critical to the US food supply and local producers, the continued spread of coronavirus in Weld County requires decisive action. As a leading member of this community, we believe we must do our part to support our local health professionals and first responders leading the fight against coronavirus."
JBS said there was "a growing outbreak" of Covid-19 in Weld County, pointing to nearly 740 cases.
The group operates more than 60 meat, poultry and prepared foods facilities across the US. The Greeley plant is the second US plant it has temporarily closed, following a factory in Souderton in Pennsylvania.
Among the measures JBS said it had brought in at all facilities include "increasing sanitation and disinfection efforts, including whole facility deep-cleaning every day", as well as "promoting physical distancing" by staggering starts, shifts and breaks and "temperature testing all team members prior to entering our facilities".
On Sunday, Smithfield Foods, one of the world's largest pork producers, said it had closed "until further notice" one of its biggest production facilities in the US amid what are reported to be dozens of positive cases of Covid-19 among staff.
US agri-food business Cargill also reported cases last week, and consequently closed a meat plant in Hazleton, Pennsylvania. Tyson Foods has suspended operations at a pork facility in Iowa after more than "two dozen" employees contracted coronavirus.