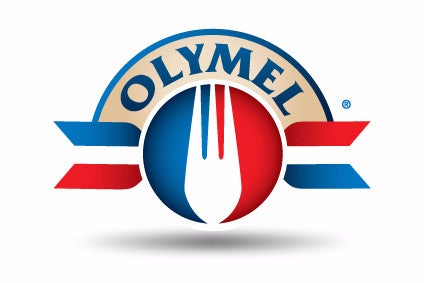 Olymel will take on around 250 workers this year as the Canadian pork and poultry processor adds an evening shift and increased slaughtering capacity at its Quebec hog plant.
The company, majority-owned by Sollio Cooperative Group, previously known as La Coop Fédérée, is investing CAD9m (US$7m) to set up a second shift at its Ange-Gardien facility in Montérégie-Est. Olymel inherited the plant when La Coop acquired the pork and milling assets of local processor F. Ménard. In 2020, the same site was the recipient of a CAD31.5m investment.
Renovation work at Ange-Gardien is already underway and is expected to be completed by September, when the worker count will rise to more than 900 from the current 680, Olymel said in a statement.
It plans to increase weekly slaughtering capacity from 25,000 hogs to 35,000 during the first phase, and eventually to 50,000 animals a week, along with adding freezing capacity.
President and CEO Réjean Nadeau said: "With this investment, our company will have the opportunity to devote a greater part of its activities to value-added products and will be able to consolidate its position in its domestic and international markets. This announcement is in line with Olymel's development strategy and growth objectives."
Olymel also operates out of facilities in Ontario, Alberta, Saskatchewan and New Brunswick, manufacturing brands such as its namesake label, Lafleur, Flamingo, Pinty's, Tour Eiffel and F. Ménard. The company supplies the retail and foodservice channels with bacon and other pork products and also turkey and chicken, mainly cold cuts.