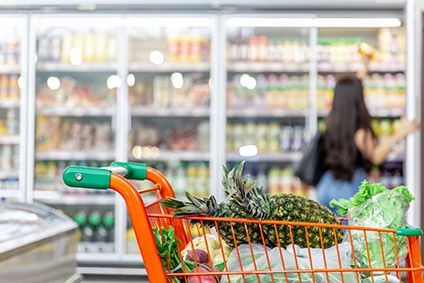 The Mexican government has formally announced the new regulations for nutrition labels for food and non-alcoholic beverages.
Under the law, called NOM-051, manufacturers must place octagonal black warning signs on the front of the packaging, stating when a product contains an excess of fats, sugar, sodium, sweeteners and or calories.
On the back of pack, the products must also carry a nutritional table with information corresponding to 100 gr or 100 ml portion.
Last month, after a challenge from industry, represented by the National Commission of Industrial Chambers (Concamin), a court had granted a provisional suspension of the regulations. However, that suspension was subsequently revoked by a second court.
Representatives along Mexico's food supply chain – including agro-industrial companies, manufacturers and retail associations – had expressed their concerns, criticising the information that would be presented to consumers and questioning the scientific basis for the seals.
The changes made to Mexico's labelling laws were the product of a large public consultation involving government officials, nutritionists, NGOs and industry representatives.
Thew labels become compulsory on 1 October. Other requirements contained in the regulations, such as eliminating cartoon characters from all packaging and advertising aimed at young consumers, will become compulsory on 1 April 2021.
The Mexican government has also established a process for the calculation and evaluation of the nutritional information of products affected by the law. It is expected that process will be complete by 1 October 2025.