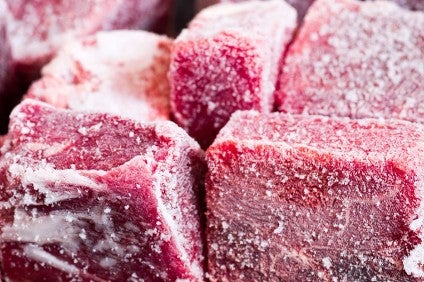 Brazilian meat processor Minerva is to acquire Uruguayan peer Breeders and Packers Uruguay from Japan's Nippon Ham Foods Group (NH Foods).
Minerva confirmed in a stock-exchange filing that it is buying Breeders and Packers Uruguay (BPU) as part of a strategy to "maximise its geographic diversification by creating alliances and partnerships".
While the deal price was undisclosed, local newspaper reports suggested a figure of between US$35m and $45m.
In a cautionary note, NH Foods said: "Due diligence is being conducted and various discussions and considerations are being conducted. No decision has been made by the company and BPU at this time."
Minerva described BPU "as one of the most modern beef slaughterhouses in South America".
It has a slaughter capacity of 1,200 head a day and uses high technology in the industrial process. It produces beef for both the domestic and export markets.
Minerva added: "Uruguayan beef is renowned worldwide for its tradition and quality, with a reach to the main and most restrictive markets in the world, such as Japan, South Korea, China, and the United States. Uruguay is currently among the ten-largest beef exporters in the world."
It said it plans to explore strategic opportunities with NH Foods in several countries.
It has been a busy few months for Minerva. In July, it entered a supply agreement in the UK with Hilton Food Solutions, the foodservice arm of Hilton Food Group.
"The deal will allow Minerva Foods to expand the supply of its beef production in the foodservice, processed-food industry and British retail segments," the company said in a stock-exchange filing at the time.
And last month, its joint venture with Salic – the Saudi Agricultural and Livestock Investment Co. – struck another Australian meat deal.
It acquired the Australian Lamb Company, a sheep processor in Victoria, for AUD400m (US$250m at the time).
The two organisations unveiled the partnership early last year before inking twin buy-outs Down Under later in the summer – sheep processors Shark Lake Food Group Abattoir and Great Eastern Abattoir.