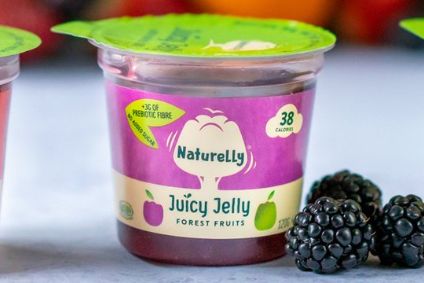 Mission Ventures has chosen seven fledgling companies to take part in a programme aimed at supporting products the UK-based accelerator says could help in the fight against childhood obesity.
The accelerator, formerly known as Grocery Accelerator, is led by three entrepreneurs from the UK food sector: Plum Baby co-founder Paddy Willis; John Stapleton, co-founder of New Covent Garden Soup and Little Dish; and Nigel Parrott, co-founder of Ape Snacks. It has existed in its current form since March.
Part of the Good Food Fund which is backed by 'special impact investor' Big Society Capital and Guys & St Thomas's Charity, Mission Ventures includes a GBP1.8m (US$2.3m) investment fund, run by early-stage venture-capital firm Ascension Ventures, which will provide funding to the seven businesses.
Three of the companies chosen to take part in the accelerator are at the pre-revenue stage. They are Nombots, a quinoa crisp maker utilising robot characters; Lexi's Treats, which makes better-for-you marshmallow crispy squares; and Rootles, which makes biscuits made from Belgian chocolate, carrot and sweet potato.
Two of the cohort have launched but have limited distribution. They are Insane Grain, which makes snacks from the ancient grain sorghum, and Snackzilla, which makes healthier oat cookies.
The final two businesses have been in the market for a number of years: Naturelly, which makes jelly with no added sugar or sweeteners, and JimJams, which makes lower-sugar spreads and chocolate dippers.
Stapleton said: "From a very strong field we've selected seven young brands for our initial intake that represent a great cross-section of healthier snacking options for young children.
"We're excited to start working with them straight away to help direct their appeal to low-income families as part of shaping an overall market proposition that accelerates scale-up."
Stapleton told just-food: "The programme lasts for a year and begins with an intensive 12-week 'Mission Map' programme which starts next week."
He said because of the Covid-19 lockdown the selection process was done remotely.
"I've been really pleased with the way it has gone but hopefully we will be able to meet up later in the summer," he said.