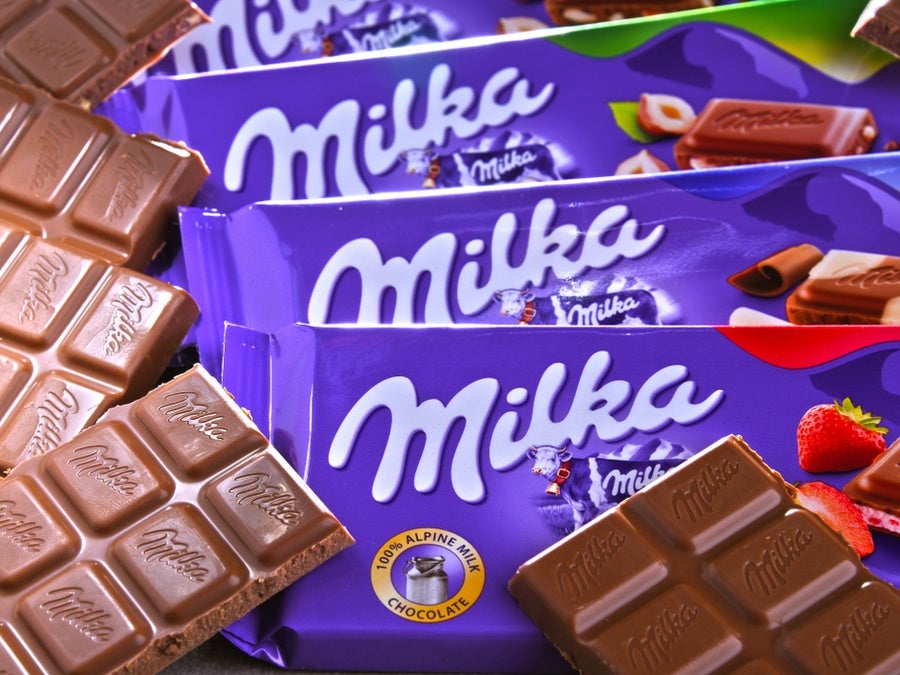 Belgian food retailer Colruyt is pushing back against Mondelez International's requests for further price hikes on its products.
Colruyt has accused the Milka chocolate and Oreo biscuits manufacturer of reneging on the terms of an annual agreement between the two parties. Mondelez said it is attempting to cope with "unprecedented, dynamic market circumstances".
The dispute has led to a lack of Mondelez products on Colruyt's shelves.
Mondelez said last month it was planning further pricing actions in Europe despite inflationary pressure easing and some pushback from retailers.
Food and beverage manufacturers' efforts to secure price increases have met resistance from some supermarket groups, concerned about alienating consumers and leading them to choose lower-cost rivals, especially the German discounters.
Colruyt said in a statement sent to Just Food it does not agree with the new demand from Mondelez for price increases on its products.
"An annual agreement, for the full year 2023, was closed with our supplier Mondelez, which supplies brands such as Lu, Oreo, Milka, Belvita, Côte D'Or, Stimorol and Philadelphia. Despite the concluded agreement, Mondelez informed us that they want to make another substantial rate change," it said.
"We find it extremely important to look at this very critically because we are the link in the chain that has to protect consumers' wallets, especially as the lowest-price player."
The retailer added: "Last year, exceptional situations included rising energy prices and rising commodity prices. At that time, it was clear that exceptional situations called for exceptional measures and so we sat down with our suppliers to see how we could jointly ensure that each link in the chain had to make a contribution in proportion to its capabilities, with us as a group having every interest in ensuring that it also remains feasible for our suppliers.
"Today, that situation is completely different and large rate increases are no longer justifiable for us."
At present, there are no new deliveries of Mondelez products to Colruyt's namesake and OKay chains.
"We will do all we can to resolve the situation. We do, however, maintain our position that we want to protect our customers' wallets first and this remains our top priority," the retailer insisted.
Mondelez said: "As the negotiations with Colruyt have not yet been concluded, some of our products are temporarily unavailable at Colruyt. Together with Colruyt, we will continue to search for solutions, so that consumers can find their beloved products on the shelves again."
But, defending its position in taking further pricing actions, it said: "As many companies in the food and retail sector, Mondelez is confronted with unprecedent dynamic market circumstances. Costs have risen significantly and unfortunately are also impacting our company. Like all companies, we are managing through cost inflation, supply chain and labour dynamics.
"We understand that consumers are faced with rising costs too, which is why we look to absorb these costs wherever we can, but, in this dynamic environment, we've made the decision to make some selective cost price increases across our categories."
Mondelez and Colruyt financial statements
In the three months to 31 March, Mondelez's net revenues increased 18.1% to $9.17bn, driven by a 19.4% rise on an organic basis. The company said its underlying "volume/mix" was up 3.2%. Its net earnings were $2.08bn – versus $855m a year earlier – but gross margins dipped from 38.4% a year ago to 37.6%.
After the first-quarter results, Mondelez said it expects its organic net revenue to rise more than 10% in 2023, compared to a prior forecast of 5% to 7% growth, and profit to grow more than 10% on a constant-currency basis, compared to its earlier view of high-single digit growth.
Last week, Colruyt forecast its "consolidated net result" in its 2022/23 financial year would be a "strong-to-considerable decrease" on the previous year, when it stood at €288m ($314.6m). However, the year-on-year decline is not expected to be as stark as that seen in the first half of the fiscal year.
Colruyt pointed to an increase in its market share to 31%, a "greater focus on operational cost control" and a "focus on energy efficiency and a lower-than-anticipated increase in energy prices".
Colruyt's 2022/23 financial year ran to 1 April and the company is expected to report its annual results next month.
This is just the latest spat between manufacturers and retailers over pricing.
As far back as last summer, UK grocery giant Tesco was in dispute with US food major Kraft Heinz over its attempts to increase prices with Tesco chairman John Allan later accusing some food manufacturers of using inflation as an excuse to jack up prices.
In February, US retail giant Walmart was reported to be kicking back against manufacturer-instigated price hikes.
And, in March, Dutch retailer Jumbo rebuffed planned price increases from major food manufacturers including Nestle and Mars.