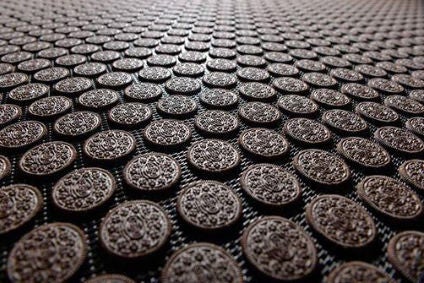 Cadbury and Oreo owner Mondelez International wants to make itself more agile and speed up its innovation through a rejig of its regional business structure.
The US snacks giant is creating 13 business units that will sit under the company's four geographic divisions.
Mondelez, however, refused to be drawn on how the revamp could affect jobs.
"We are creating 13 geographic business units, each reporting into one of our four regions. This move clarifies accountabilities, and we are aligning our incentive structure to drive greater ownership of local business results. We believe this change will enable volume-driven, top-line growth and absolute profit dollar growth," Mondelez chairman and CEO Dirk Van de Put told analysts on a conference call to discuss the company's third-quarter financial results.
"With the roll-out of this new structure in the regions, we will create a more agile company that can react faster to local consumer preferences without losing the benefits of our scale and global expertise in marketing, manufacturing and innovation."
Speaking to just-food, a spokesperson listed six aims of the changes. "With this new structure, we want to: strengthen our proximity to consumers; increase our agility and reduce our complexity; give the local teams accountability to win in overall snacking; increase speed of innovation; focus more on some of the local jewel brands; and bring more focus on channels, incremental dollar opportunities.
"These business units reflect large and/or fast-growing countries and clusters that are homogeneous in terms of consumers/trade/portfolio."
The spokesperson said India and China would have their own business units, while Mondelez's businesses in regions such as eastern Europe and south-east Asia would also each have a unit focused on them.
The US, Canada, Brazil, and Southern Cone countries are to be in one unit, with the Middle East and Africa together in another and Australia, New Zealand and Japan all looked after by another unit.
Asked whether jobs could be cut, the spokesperson added: "The proposed changes were just announced so we cannot provide further details at this time."
Earlier this week, Mondelez also launched a business unit to try to capitalise on changing consumer trends in the global snacking market.
Chief growth officer Tim Cofer will oversee the SnackFutures unit, which will include an incubator to work with start-ups.
just-food's guide on food manufacturers' incubator and accelerator programmes