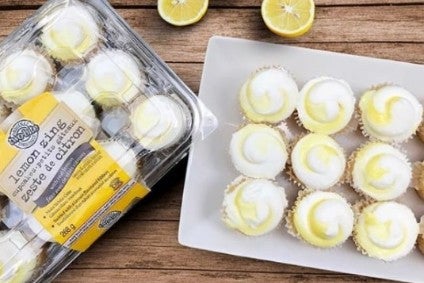 Mondelez International has suggested snack bars and pastries could be areas for further M&A activity in those areas as a "natural extension" to its core categories in chocolate and biscuits.
Dirk van de Put, the CEO of the US snacking and confectionery giant, acknowledged acquisitions still form part of his remit as he addressed this week's Morgan Stanley Global Consumer and Retail Conference, held virtually because of Covid-19.
"We want to keep on reinforcing our core, and the core for us at the moment is biscuits and chocolate," van de Put told attendees. "But next to biscuits and chocolate, there are two categories: one what I would call bakery or pastries, and the other one is bars."
Mondelez made a move in the bakery category in February, with a deal for Give & Go Prepared Foods in Canada, which owns the Two-Bite cakes brand and Create-A-Treat cookie-decorating kits.
In bars, the company took a majority stake in 2019 in Perfect Snacks, a US producer of chilled nutrition bars. And last month, the Oreo brand owner announced it had invested in Israel-based snacks firm Torr, described as "an innovative food-tech start-up, aiming to challenge multi-ingredient snacking categories with breakthrough technology".
This week, van de Put said the Cadbury chocolate owner sees "a lot of opportunities" to conduct organic deals and is "scanning a lot of potential targets".
"We are more focused on bolt-on acquisitions in attractive spaces," van de Put explained. "That doesn't necessarily mean that the deals have to be small. There's a lot of interesting companies around the world that are quite sizeable."
At the same time, Mondelez is eyeing openings in geographical markets where potentially the company could become a leading player right across its snacks and confectionery portfolio.
"It's rare you find a country where we are the number one in biscuits, chocolate, gum and candy. So there's a lot of opportunity there, as you can imagine, with a lot of potential cost synergies to do something in countries around the world," the CEO said.