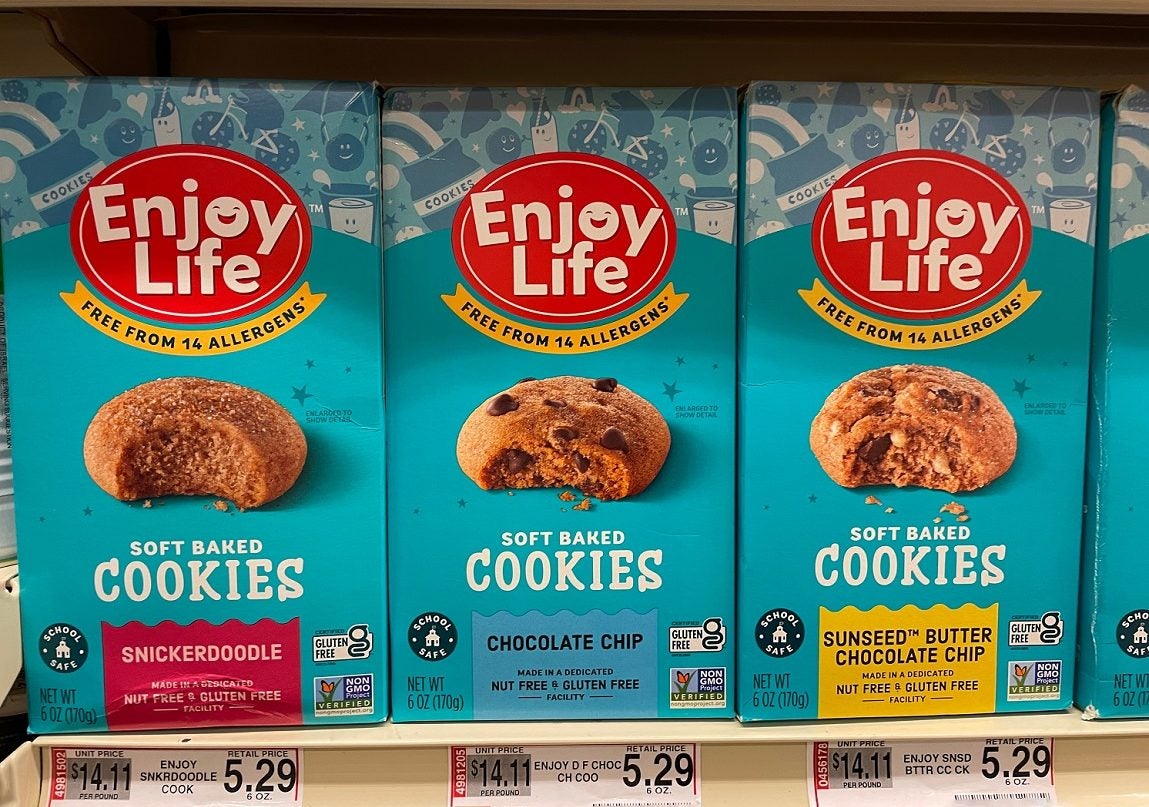 Mondelez International is to shut an Enjoy Life Foods bakery in the US.
The snacks company announced the closure of the site in Jeffersonville, Indiana via a statutory filing with the state government.
Several rounds of employee terminations will take place, with the first affecting 105 employees on 3 July, the filing said. After the end of the rounds of layoffs next year, circa 166 jobs will be cut in total.
The filing did not include any explanation for the closure.
According to the notice, the action is expected to be permanent with the factory to close on or before 1 April 2024. The employees are not represented by a union and have no "bumping" rights.
In a statement to Just Food, Enjoy Life said that it will "transition operations to external manufacturing", as the company aims to "narrow and refocus" its portfolio following a "significant increase" in free-from snacking options from other companies.
The factory operates three production lines: a snack bar line can produce 780,000ft of bars per month, a cookie line 7.1 million cookies a month and a line for chocolate can manufacture 1,500 tonnes of baking chocolate annually.
The snacks group invested $39m in 2016 to open the 200,000 square feet facility after judging its existing site in Schiller Park in Illinois was running out of capacity.
Mondelez, the Oreo and Chips Ahoy owner, acquired Illinois-based Enjoy Life in 2015 for an undisclosed fee.
Founded in 2001, Enjoy Life makes allergy-friendly and gluten-free snacks and snack bars.
Last month, Mondelez reported a 18.1% rise in first-quarter net revenue to $9.17bn. Pricing contributed 16.2 percentage points of growth. "Volume/mix" was up 3.2 points.
Last week, the Cadbury owner announced the latest cohort for its CoLab snacks accelerator in the US, where each business will join a 12-week programme with Mondelez executives and receive a $20,000 grant.
Plant-based dessert maker DreamPops, wrap business New Gem and coffee-cake purveyor Steiner's are part of a cohort of nine companies in the latest CoLab class.