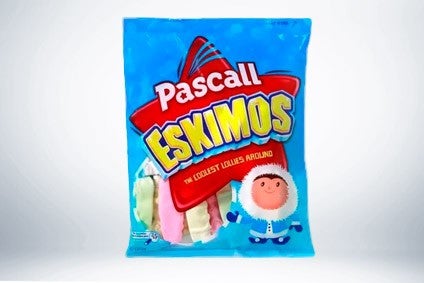 US confectionery giant Mondelez International is the latest 'big-food' company to announce it is ditching a long-existing product name that may be deemed to be racially insensitive.
It plans to drop the Pascall Eskimos brand name. Pascall is the company's New Zealand sweets brand, which also includes Jet Planes lollies, Milk Bottles and Pineapple Lumps.
Mondelez said in a statement: "This change reflects the business's on-going commitment to diversity and inclusion and are in line with the company's purpose and values.
"While Pascall Eskimos have been enjoyed in New Zealand for 65 years, it is important to take this action to ensure that the business is part of the solution and helping to drive positive change. The name and branding change are currently in progress and will be rolled out as soon as possible."
Last month Froneri, the ice-cream business Nestlé runs with private-equity firm PAI Partners, revealed it is to ditch the name and branding of Eskimo Pie, a product sold under its Dreyer's brand.
Swiss food heavyweight Nestlé also announced it would re-brand the racially-insensitive Beso de Negra candy product in Colombia and was changing the names of two confectionery lines in Australia – Red Skins and Chicos.
Other companies have also been reviewing food products for racially-insensitive branding against the backdrop of racial inequality protests by the Black Lives Matter movement.
PepsiCo is to change the brand name and logo of its US pancake mixes and syrups brand Aunt Jemima after acknowledging their "origins are based on a racial stereotype".
And Mars announced "now is the right time to evolve" its Uncle Ben's rice and sauces brand, including its visual brand identity.
Read just-food's commentary: Now's the time to review your brand values – and much more too