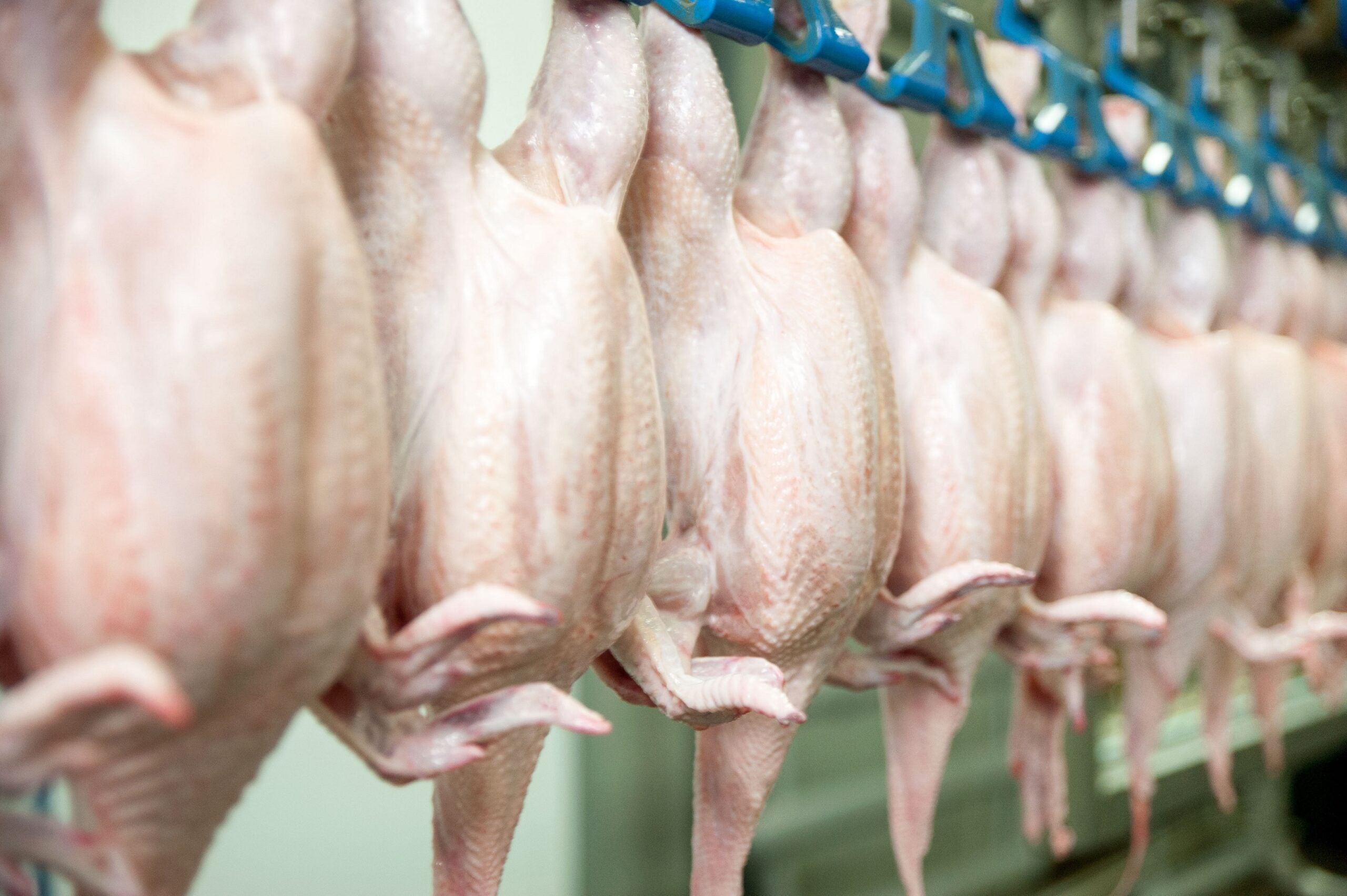 Moy Park is to shut a UK poultry plant with the loss of hundreds of jobs, fresh on the heels of a plan by parent company Pilgrim's Pride to close two facilities in the pig sector.
As many as 860 permanent workers at the processing site in Ashbourne, Derbyshire, could lose their jobs, as Moy Park plans to shift production to chicken plants in Ballymena, Northern Ireland, and Anwick in Lincolnshire. Up to 935 staff could be affected when hatchery workers, temporary positions and drivers are included.
The "proposed" measure follows what Moy Park, one of the largest poultry processors in the UK, terms a strategic review, with the company suggesting the plans are related to the difficult cost-of-living trading environment.
Moy Park's Ballymena and Anwick sites "have been identified as having capacity to absorb additional production and grow in the future", the company said, adding that it will be left with 11 food manufacturing plants across the UK, France and the Netherlands.
If the plans go ahead, Moy Park will be left with three fresh chicken processing plants in the UK, with the other located in Dungannon in Northern Ireland.
A Moy Park spokesperson said in a statement provided to Just Food: "Focusing on operational excellence is all the more important given the challenging headwinds and inflationary environment facing our industry and businesses right across the UK.
"Whilst this is difficult news for all the affected employees, this has no reflection on their dedication or commitment to the business. We will be working closely to provide support to employees at the site and in our supply chain impacted by this proposed change."
Moy Park, a branded and private-label chicken and prepared-meals supplier to retail and foodservice customers in the UK, Ireland and Europe, has been owned by US poultry peer Pilgrim's Pride since 2017.
Pilgrim's Pride itself announced other bad news for the UK meat sector this week, with plans to close pig-sector plants in Bury St Edmunds and Coalville. And the processor also plans to cut the working week at a third factory in Ashton in north-west England.
A spokesperson for Pilgrim's Pride, which is majority-owned by Brazilian meat major JBS, said: "Over the last 18 months, the UK pig sector has faced the most challenging time in its history due to a combination of significant increases in production costs, falling pig prices across Europe and the UK, a decline in demand, labour shortages and the restrictions on the ability to export from some sites into key overseas markets."
Only last week, 2 Sisters Food Group, the largest poultry business in the UK, warned of repercussions for consumers from a pending carbon dioxide shortage.
In a move that would affect food companies across the industry, US-headquartered CF Industries Holdings, the UK's largest supplier of CO2, plans to temporarily close its remaining ammonia manufacturing facility in Billingham, Durham, in north-east England. Its subsidiary, CF Fertilisers UK, cited elevated global prices of natural gas and carbon for its decision.
2 Sisters' owner Ranjit Singh Boparan called on the Government to act with some "urgency", describing the pending CO2 shortage as a "national security issue".
Boparan conveyed "dismay and concern for consumers at [a] massive UK CO2 supplier 'surcharge' hike up to 20 times current levels", which he said would cost 2 Sisters an extra GBP1m (US$1.1m) a week.
"This is a price shock just like we've seen with energy and all companies and households are feeling the pain right now. What is very sad is that it's the UK shopper who will ultimately pay the price and CO2 suppliers are, in effect, holding consumers hostage."