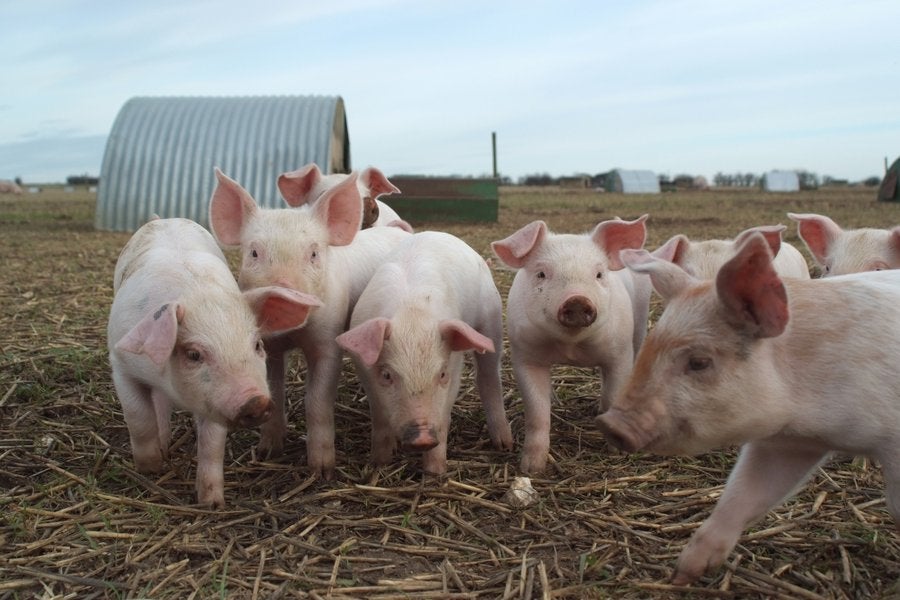 The UK arm of US meatpacking heavyweight Pilgrim's Pride is to close two plants, putting 675 jobs at risk.
Pilgrim's UK said it is planning to close its Bury St Edmunds and Coalville sites, in eastern England and the east Midlands respectively. It also wants to shift production at its Ashton plant in north west England to a four-day week.
The company said the proposal is part of a "business recovery plan across its UK operations", which has been implemented to deal with difficult market conditions.
A spokesperson for the company said: "Over the last 18 months, the UK pig sector has faced the most challenging time in its history due to a combination of significant increases in production costs, falling pig prices across Europe and the UK, a decline in demand, labour shortages and the restrictions on the ability to export from some sites into key overseas markets.
"Many of these challenges are ongoing and resulted in Pilgrim's UK recording an operating loss of GBP16m (US$18.3m) for the year to 26 December 2021."
The UK arm of Pilgrim's Pride – a group majority-owned by Brazilian meat giant JBS – said it had introduced a range of initiatives to mitigate against rising costs and increase efficiency.
"However, a key part of its business recovery plan includes ensuring that its operational footprint across the UK is fully optimised. As part of this process, it has been identified that some sites are significantly under-utilised in terms of operational capability and capacity," the spokesperson added.
"This is due to a number of both legacy and ongoing factors, such as lower demand across the market, post-pandemic recovery challenges within certain markets, and reductions in volume and business at individual sites.
"As a result of extensive analysis and consideration, the Pilgrim's UK executive team has therefore proposed to close its Bury St Edmunds and Coalville sites and introduce a four-day week at its Ashton plant."
Existing operations at Bury St Edmunds and Coalville will transfer to alternative Pilgrim's UK sites at Corsham, Kings Lynn, Linton and Andover.
The move will place around 290 employees at Bury St Edmunds, 350 at Coalville and 35 at Ashton at risk of redundancy.
Rachel Baldwin, vice president of HR for Pilgrim's UK, said: "The decision to propose the closure of our Coalville and Bury St Edmunds sites and put a number of roles at risk at Ashton has not been taken lightly, but is unfortunately essential to help our business recover and secure a sustainable future for all of our team members across the UK."
Prior to its recent difficulties, Pilgrim's had been on the acquisition trail in the UK, snapping up Kerry Group's meat operations and peer Randall Parker.