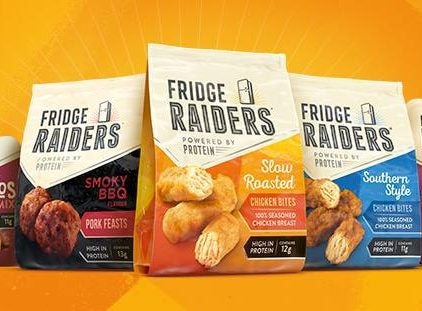 US meat major Pilgrim 's Pride has bought another UK-centric business, snapping up Kerry Group's meats and meals operations.
Pilgrim's, majority-owned by Brazil-based meat giant JBS , said the deal values the Kerry assets at an "enterprise value" of GBP680m (US$942.4m).
In a separate announcement, Kerry said it had sold the meats and meals business – which includes Richmond sausages and Fridge Raiders meat snacks – "for a cash consideration of EUR819m subject to routine closing adjustments".
The deal adds to Pilgrim's presence in the UK that has been built on acquisitions. In 2017, the publicly-listed group acquired meat processor Moy Park from JBS. Two years later, Pilgrim's bought UK pork group Tulip from Denmark-based co-op Danish Crown.
"The transaction enhances our value-added portfolio by adding market-leading brands such as Denny , Richmond and Fridge Raiders, which we expect to deliver a higher and more stable margin profile," Pilgrim's CEO Fabio Sandri said.
As well as selling brands, Kerry's meats arm is also a private-label manufacturer. The division is also the home of meat-free brand Taste & Glory. The meals side of the business produces chilled and frozen ready meals. It also houses the Oakhouse home-delivery unit. Pilgrim's said the assets it is acquiring generated sales of "over GBP725m" combined in 2020.
Last December, Bloomberg reported Kerry, which is also an international supplier of food ingredients, was weighing up the future of its consumer-facing businesses, which also include a presence in dairy.
Kerry declined to comment at the time but, two months later, announced it was reviewing what to do with its dairy-related businesses in the UK and Ireland.
Talks over a possible sale of the dairy assets to Ireland's Kerry Co-Operative Creameries were suspended in April.
In its stock-exchange filing to announce the deal with Pilgrim's, Kerry said: "The strategic review of the dairy business has been completed and there will be no disposal of the dairy business at this time."
On the sale of the meats and meals assets, Kerry CEO Edmond Scanlon added: "This transaction further enhances Kerry's focus as a leading business-to-business ingredient solutions provider for the food, beverage and pharmaceutical markets."