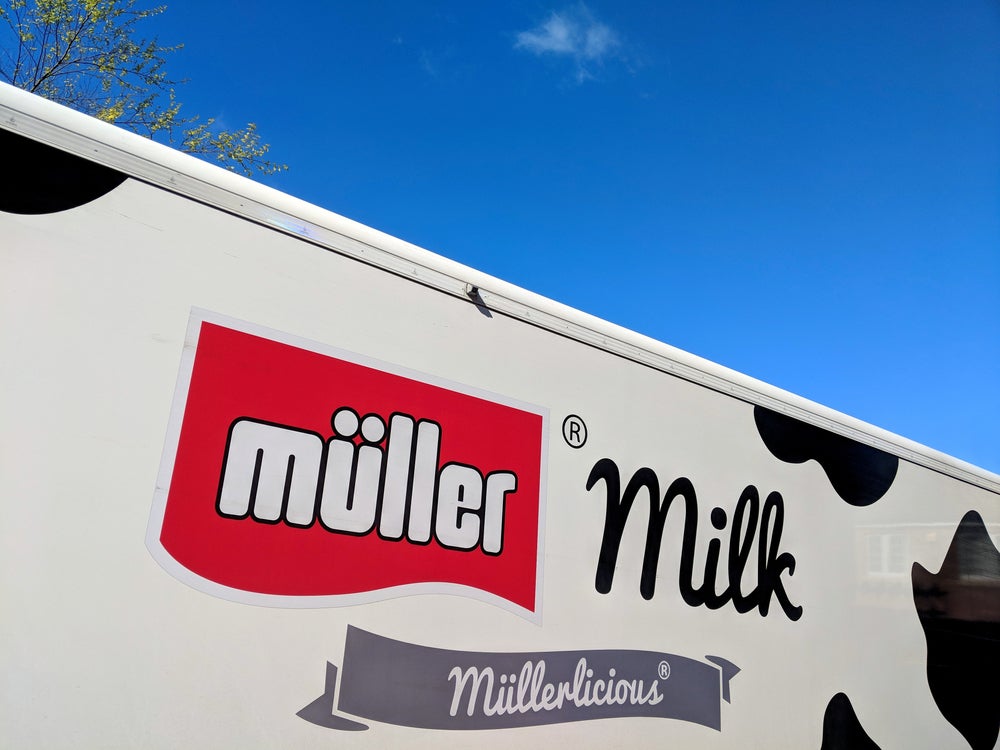 Müller has announced the closure later this year of a German factory it purchased from Royal FrieslandCampina, in order to meet competition regulations.
The site in Cologne, part of a suite of assets acquired from FrieslandCampina, will be shuttered in October following a ruling by the German Cartel Authority, Bundeskartellamt.
CFO Marcus Almeling and board member Theo Müller said the closure was a "bitter" one.
The deal, which came into force in April, included the Landliebe, Tuffi and Gastro brands, private-label products in FrieslandCampina's "white-dairy range" and its foodservice brand Gastro, as well as three production sites in Heilbronn, Cologne and Schefflenz.
The Bundeskartellamt ruled that Müller must find a buyer for milk-based brand Tuffi and Landliebe, which produces rice pudding and fresh milk-based mixed drinks.
Müller sold Tuffi to German dairy group Hochwald in March. Hochwald, which has around 3,000 milk producers, also obtained the licence to produce and sell rice pudding under the Landliebe brand, expanding the group's desserts portfolio.
Almeling and Müller said: "The closure [of the Cologne site] is bitter, not only because we are fully behind the takeover despite the conditions, but also because we found a well-positioned and motivated team in Cologne."
All employees have been offered positions at other plants.
In total, 670 employees joined Müller from the ex-FrieslandCampina Germany sites in Cologne, Heilbronn and Schefflenz in April.
FrieslandCampina announced in June 2022 that it was divesting part of its German dairy portfolio, with Müller group already in line to snap up the brands.