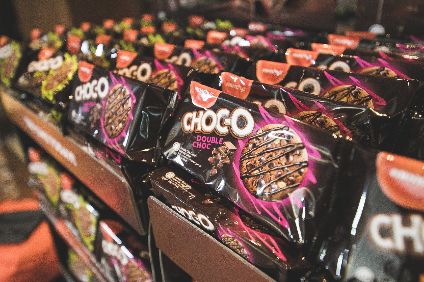 Malaysia-based snacks group Munchy Food Industries has confirmed the sale of the business to private-equity firm CVC Capital Partners.
The deal, reported by Bloomberg yesterday (12 June), was announced in a joint statement by buyer and seller today.
Financial details were not disclosed, although Bloomberg had reported CVC had paid US$250m for MFI, the owner of brands including Munchy's Choc-o biscuits, Lexus sandwich biscuits and Nom Nom crackers.
Double-V Series, the holding company owned by the founders of MFI, had owned 70% of the business, with fund investor TAP Crunch holding the remaining 30% stake.
MFI was founded in 1991 and had grown to command just over 21% of biscuit sales in Peninsular Malaysia last year, a market worth MYR1.04bn (US$260.4m) in 2017, the company said, citing data from Nielsen. It sells products to more than 50 countries, with neighbouring Indonesia a major market for the business.
L.K. Tan, a co-founder of MFI, said: "As a homegrown Malaysian brand, the Munchy team is proud that our hard work and product innovation over 25 years has enabled us to grow into the regional business we are today. There were many offers from potential investors in the past, but CVC's vision for the brand aligned extremely well with our identity. Their global network and experience will be invaluable in growing the Munchy's brand into a global name – with new markets, new technology and new innovations."
Tan added: "We are excited to see CVC take the Munchy story into the next phase, becoming a global powerhouse."
CVC owns a range of assets in Malaysia and Indonesia, including fast-food operator QSR. Among CVC's interests in the global packaged food sector is Belgium-based Continental Foods, which the private-equity firm has been reported to be looking to sell. CVC bought Continental Foods in 2013.
Alvin Lim, managing director at CVC, said the acquisition of MFI was "an exciting opportunity to invest in a leading player with a consistent track record of growth and a highly cash-generative business".
Lim added: "Over the years, MFI has built an exceptional platform with proven scalability to meet the demands of the company's growing consumer base. We look forward to working with MFI's management team to help them achieve their strategic plan of driving value over the next few years to further grow the company."